Nursing students learn clinical reasoning with videos and interaction
How do you teach nursing students clinical reasoning? How do you bring them into contact with situations at home, in the nursing home, at the hospital, or at the GP's office? Context is important for interpreting a situation. Hogeschool Utrecht and Fontys developed video-based materials thanks to the Stimuleringsregeling Open en online onderwijs.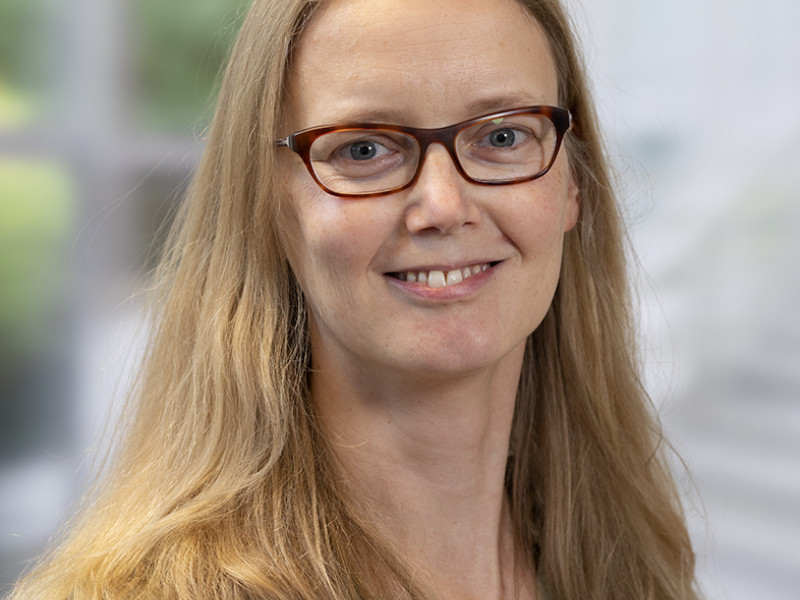 "It's a pretty big didactic challenge to better prepare students for those complex situations."
With an ageing population, there is an increase in acute situations where a caregiver needs to act on frail elderly people. These situations occur at the GP's and in hospitals, but also in the home situation, nursing homes and mental health institutions. Such a different environment means you sometimes have to assess the situation differently and thus act differently.
To teach nursing students how best to assess a situation using clinical reasoning, the Nursing programmes of the Universities of Applied Sciences Utrecht and Fontys have developed video-based teaching materials. These were based on the Script Concordance Test, a tool for practicing logical reasoning in complex situations. Funding for this project came from the Stimuleringsregeling Open en online onderwijs.
The impact of video
Aline Bouwes is the project leader. She works as a lecturer in the Nursing programme at Utrecht University of Applied Sciences. She sees that, especially at the beginning of the course, students often struggle to understand the complexity of situations and their context. "People are getting older and, as a result, more often suffer from multiple conditions. This makes it very difficult to make the right decision in a given situation. What exactly is going on here and what investigation or intervention do I start? It's a pretty big didactic challenge to better prepare students for those complex situations."
Together with her colleague Vera Habes, she came up with the idea of using more video-based materials in her classes. Mainly because a written-out case does not always accurately reflect the context. If a textbook says 'the heart rate is 90, the upper pressure 160 and the lower pressure 120', this is quite different from reading these data from a monitor. And when you read 'man has fallen at home', it is very different from seeing an overcrowded living room, where you cannot manoeuvre with a walker, with rugs lying on top of each other and increasing the risk of tripping. Bouwes: "That's why working with videos in our training is very effective. Not only is it more lively than a written-out case, but students also get the context. What is it like during a shared meal in a mental health institution? From what signals in the environment can you tell that someone is no longer managing on their own at home?"
"Working with videos is very effective. Not only is it more lively, but students also get the context"
Practising clinical reasoning
To practise clinical reasoning, the project team selected the Script Concordance Test (SCT). Each case starts with a short description. For example: the district nurse visits Ms Blaas (88 years old) to help her with general daily living activities and finds her more confused than usual. This description is followed by a hypothesis (the nurse suspects that Ms Blaas is delirious); an intended investigation (the district nurse considers doing a delirium observation screening); an intended intervention (the district nurse considers calling the family) or a treatment goal.
Then, in a scenario, which can be text or video, the student is given new information. For example: the patient is known to have recurrent urinary tract infections. Then the student has to answer a question, such as: does the new information make the hypothesis unlikely, less likely, neither more nor less likely (no impact), more likely or very likely?
For each case study, new information is presented three times in this way, to which the student has to respond. A knowledge flash follows at the end: a substantiation from the literature and from professional practice.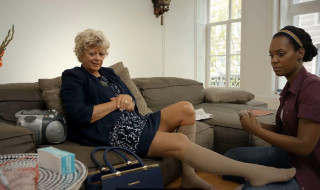 In elderly care, it's rarely black and white
To make maximum use of existing knowledge in this project, Bouwes sought out people with different areas of expertise. In a previous project, for instance, Habes had already gained a lot of experience in developing video-based teaching materials and SCT; Erik van Roon of Fontys Hogescholen has experience with videos; and Marcel van Brunschot of Vakbekwaamheid in Zicht has a lot of knowledge of the IT consequences of the choices you make. "For example, we wanted the teaching materials to be accessible via laptop as well as tablet and smartphone. And we wanted to make the individual vignettes directly accessible via a QR code so that teachers can easily include that QR code in their teaching materials," says Bouwes.
The project started in September 2020 and was completed in December 2022. The team faced some delays due to corona, which made it particularly difficult to ask already overburdened healthcare workers to provide feedback on the cases from their professional practice. While it is precisely in their validation that there is significant added value, says Bouwes. "In elderly care, things are rarely black and white; there is almost always room for variation. We therefore had each case assessed by 10 to 12 experts from the field. You see that they do not always agree on situations either, precisely because the elderly often have several conditions that interact and take many medications that affect each other's effects. Moreover, the scenarios regularly involve other people who can influence how you assess a situation. A grandson, for example, who is no longer recognised by his grandmother."
Sharing video materials
Currently, all nursing courses can use the learning materials developed in the project via sct.verpleegkunde.nl. In January, this website was voted Learning Materials of the Month by the Samen hbo Verpleegkunde project, a collaboration of the 17 hbo institutions offering a bachelor's degree in nursing. Although the project has been completed, new cases are still being added continuously. It is difficult to find good video material that can be reused, due to rights issues, and recording videos is expensive and time-consuming. Therefore, Bouwes would like to get in touch with people who have suitable video material that can be reused. You can also get in touch if you are an expert who would like to help validate the vignettes. This project has produced a nice collection of open learning materials that can be reused free of charge for non-commercial applications.