Organising blended learning
Blended education combines face-to-face with ICT-based forms of education. This is more in line with the student's needs and enables activational and time- and location-independent learning. It does have consequences for institutions; it requires vision, redesign of education, and good support from instructors.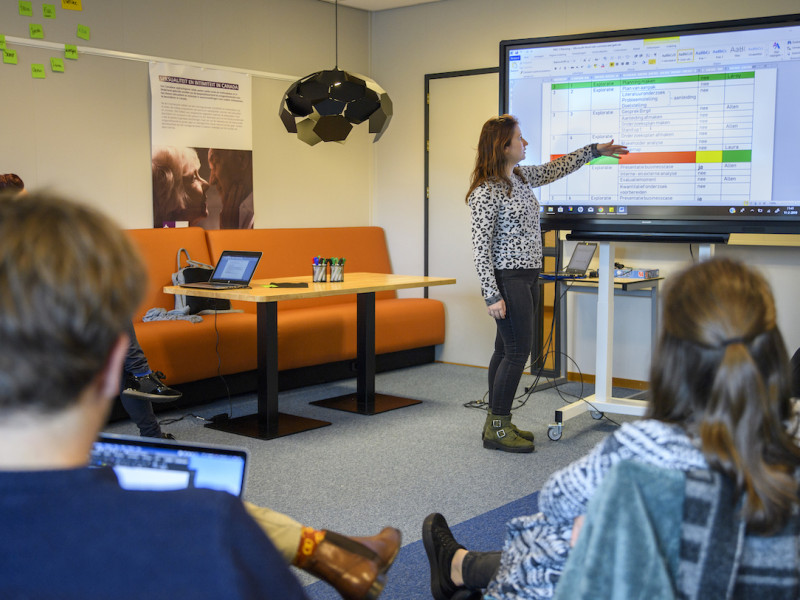 What is blended learning?
Blended learning is a combined form of face-to-face learning and IT-based learning activities, learning resources and tools. Ideally, they will reinforce each other. The aim is to develop a teaching environment that uses IT to enable effective, efficient, and flexible learning for students, resulting in an increase in learning efficiency and student and teacher satisfaction.
What challenges do institutions face?
Educational institutions are investigating how they can redesign their teaching processes in order to make the best possible use of the opportunities offered by IT. The quality of teaching will gain a considerable boost by combining the opportunities presented by online learning with the face-to-face teaching available on campus. However, to introduce online and blended learning, you need to do more than simply transfer the existing learning offering to a digital format. Online and blended learning will influence the business model of your institution, and the role that lecturers and support staff play.
Challenges include:
How should you deal with personal data protection (GDPR) aspects in blended learning?
What is SURF doing to encourage blended learning?
At SURF, we focus on integrating online learning (or elements of it) into the education offering that the institutions provide. We support institutions in their experimentation with online and blended learning within the Open and Online Education Incentive Scheme, we share the knowledge we acquire with the entire higher education sector, and we provide practical guidance on tools, methodologies and support for lecturers.
Incentive Scheme Open and Online Education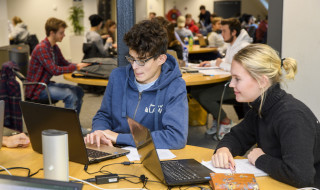 In the Online education pillar, we challenge participants to enrich their education with online teaching methods. Or to redesign education with the possibilities that online education offers.
SURF is also looking at the layout of teaching rooms for blended education. This requires the teaching spaces to be redesigned so as to provide optimum support for didactic objectives. Within the Learning Spaces project, we are investigating what developments are relevant to the design or redesign of the physical and digital learning environment.
Finally, SURF is also seeking collaboration with the various activities within the Accelerated Plan for Teaching Innovation with ICT, for example within the zones Teaching Professionalism and Flexibilisation.
SURF Communities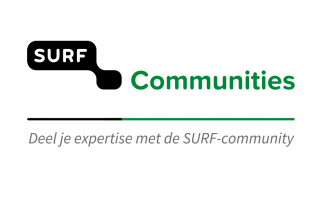 Share your knowledge and get to know other experts working on educational innovation within the Special Interest Groups (SIGs):
Blended learning
Open education
Learning spaces
Stay in touch
Sign up for the updates on online and blended education and you will receive an e-mail with the latest developments up to 4 times a year.