Organising blended learning
Blended education combines face-to-face with IT-based forms of education. This is more in line with the student's needs and enables activational and time- and location-independent learning. It does have consequences for institutions; it requires vision, redesign of education, and good support from instructors.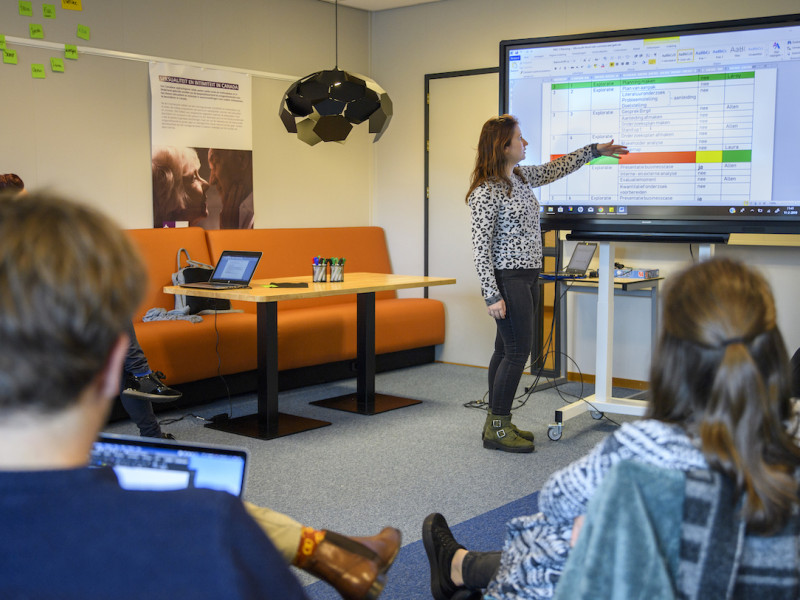 Facilitating educational innovation
Within institutions, facilitating lecturers is still viewed as a key focus area for further implementation of online and blended learning. But how do you organise educational innovation with IT?
How do you organise educational innovation with IT?
Research has been conducted at a number of higher education institutions into how they enable teachers to innovate within their teaching practice. Based on this, a number of focus areas and choices have been formulated to help you achieve educational innovation through the use of IT.
We inspire educational innovators who want to help lecturers innovate in their teaching practice using IT, and we help them choose how to organise this. Our decision-making tool supports educational innovation using IT by highlighting 5 focus areas and 5 choices for institutions that want to enable their lecturers to innovate in their teaching practice. This decision-making tool helps you ensure that the various disciplines work together in the best way possible. Be inspired too by how the Utrecht and Saxion Universities of Applied Sciences, Utrecht University, Erasmus University Rotterdam and TU Delft approach the issue of support.
Building and sharing knowledge
SURF organises programmes, modules (including blended) and meetings to encourage exchanges between lecturers on any issues they may encounter along the way.