Secure and easy login to your website with tiqr
With tiqr, users can log in to your website securely and easily. They authenticate themselves by scanning a QR code with their phone. They therefore do not need to enter a user name and password. Tiqr is an open source software that you integrate into your own website.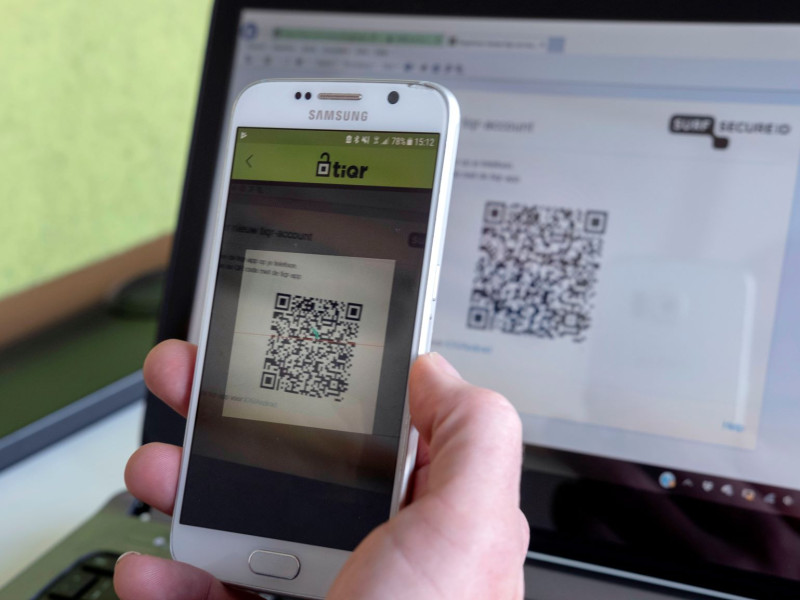 How does tiqr work?
With tiqr, the user of your website logs in by simply following these steps:
The website displays a QR code
The user scans the QR code with the tiqr app on the phone and enters his or her PIN code.
The app sends the identity of the user to the authentication server of the website, together with the QR information.
The server validates the information
If the information is correct, the page will be reloaded and the user will be given access.
View the comprehensive authentication process
The technology behind tiqr
Tiqr is based on the authentication standards of the Open Authentication Initiative (OATH). The technology of tiqr can be compared to that of the technology that banks use for one-time login codes. Various services make use of tiqr.
Tiqr in your web application?
If you would like to use tiqr to log into your site in a secure and fast manner, please contact the tiqr team at tiqr@surfnet.nl.
You can try tiqr on our demo website Piggybank. For more detailed information, please go to tiqr.org.