SURFsoc: enhancing information security together
SURFsoc gives you a single point of contact for all your infrastructure security issues. SURFsoc monitors cyber threats and possible attacks on the institutional infrastructure, for example via a SIEM system. We share the knowledge that we acquire within SURFsoc with the institutions.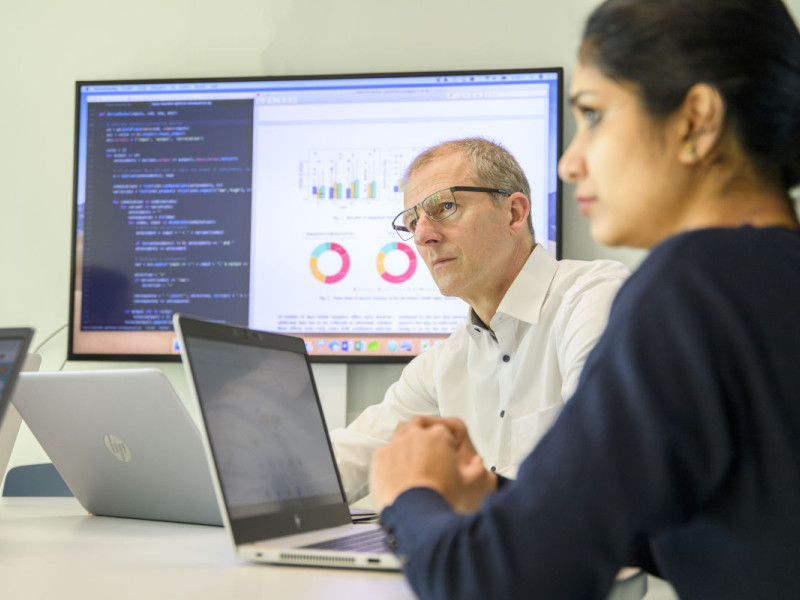 Security communities SCIRT & SCIPR
Share your knowledge with colleagues and learn more yourself too. Contribute to more professional information security and become a member of one of our communities!
SCIRT: together against cyber security threats
Are you an operational security expert? Join a SCIRT. We want to raise the entire level of knowledge and experience: you will gain more professional skills and we will exchange knowledge together in different ways:
Digital: for example, via e-mail, your own wiki and a forum.
At meetings: you get to know each other and exchange knowledge in an accessible and familiar way.
With workshops: for example, about new cyber security techniques or tools.
At the annual two-day cyber security conference. These are organised jointly by SCIRT, the SCIPR community and SURFcert.
STITCH: a short checklist for application security
SCIRT, the cyber security community, developed a simplified checklist: the Security Technical IT Checklist (STITCH). This checklist provides a good first indication regarding whether your software and services (still) meet security requirements.
SCIPR: professionalising information security together
Are you an information security officer, data protection officer, security officer or privacy officer in the educational sector? Then join SCIPR! Together we will improve the information security and privacy of your institution by:
improving common knowledge.
developing policies and procedures on information security.
making policies, procedures and best practices available through guidance documents.
helping to develop SURFaudit. This is the measuring instrument for the Framework of Standards for Information Security HO.
developing guidelines and advice to help you comply with changing privacy legislation.