SURF Data Repository makes large datasets findable and accessible
Have you completed your research and do you want to make the research data available to others? SURF Data Repository offers reliable and long-term storage of large datasets and makes them findable and accessible. Moreover, the repository is located close to our computing services, so that the available data can be processed quickly if necessary.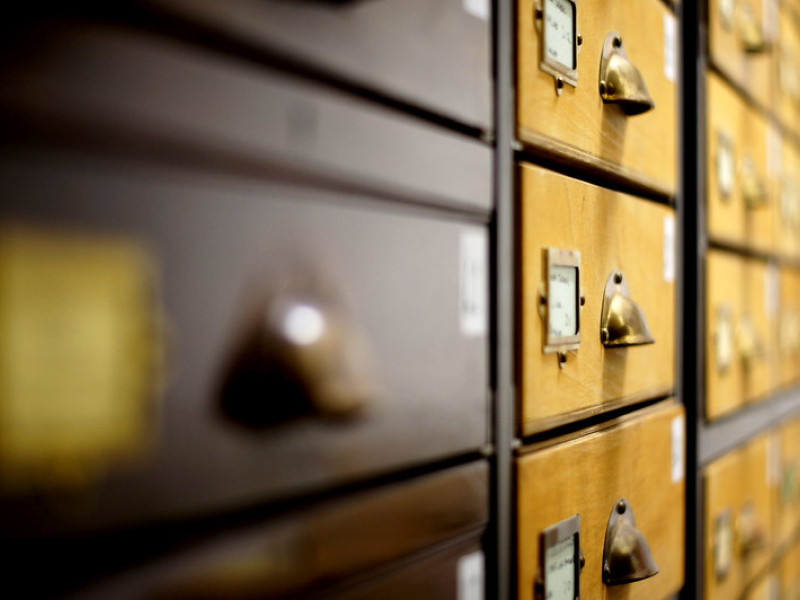 Storing data long-term and keeping them accessible
The Data Repository provides long-term storage for research data. After completion of a research project, it is often necessary to keep these data findable and accessible.
"My dataset of over 50 TB must remain publicly accessible for 10 years."
How does it work?
By means of metadata and if necessary structuring of files and relations, each individual dataset gets its own so-called landing page containing all data known about the dataset. Each dataset and its files receive persistent, unique numbers (persistent identifiers) in the form of Digital Object Identifiers (DOI) and EPIC PIDs (for files). These can be used in new publications.
You can easily transfer your data to the Data Repository by logging in to the web-interface and uploading your files. Is your dataset too large to send through a browser? Then you can transfer your data efficiently and quickly using the REST API, or indirectly via SURF's Data Archive using various supported protocols. If necessary, SURF's consultants will help you, after uploading and structuring the data and supplying metadata, to get the data into the repository.
"I want to be able to use a persistent identifier to refer to my large dataset in an article."
Does my dataset qualify for this service?
SURF Data Repository is designed for the publication of large datasets: research data that is several TBs to PBs in size. For smaller datasets, please consult DANS and/or 4TU. In a European context, you can also make use of the data services of EUDAT or CERN.
If your group or institute wishes to publish several datasets of different sizes, please inquire about the possibilities. If you want to know whether your dataset is eligible for this service, please visit the website of Research Data Netherlands (RDNL) and use the decision tool. RDNL is a collaboration between DANS, 4TU and SURF.
Rates
You can find the rates for this service in the SURF Services and Rates brochure (PDF)
Support and advice
Do you need advice or help? Our team is ready to help you. We help you with access to the Data Repository and with the storage, metadata and structuring of data. Do you need more substantive advice? Our consultancy service will help you. 
Please submit your questions or problems via:
The helpdesk is available during office hours (9.00-17.00).
Data protection at SURF
You can rest assured that your research data and confidential information stored and processed at SURF are in safe hands. SURF's premises in Amsterdam are ISO 27001-certified. This means that we meet the high requirements of this international standard for information security.
Access 
The metadata of all datasets are publicly accessible, and the files of datasets published with the open access mark can be downloaded by anyone.
Confidentiality
Do you have an account with SURF? All our accounts are personal and accessible only to you. You are responsible for managing your account and the data that you store in it. SURF provides support for publications, but you decide which datasets you publish and which data ends up in metadata.
Administrators have access rights to the stored data, but only use them when necessary for management purposes. They have a duty of confidentiality and deal with information and privacy with integrity in accordance with SURF's internal IT management rules and ISO 27001.
SURF's data processor role can be set out in a Service Level Agreement (SLA) or Digital Privacy Agreement (DPA).
Encryption
Files are transferred encrypted using the HTTPS protocol and SSH File Transfer Protocol (SFTP).
We recommend that you contact your institution's privacy officer or data protection officer in advance for information on data protection requirements.
Request access
This service is available to researchers at institutions of higher education and research. As a researcher you can submit an application to SURF, or gain access to this service via your institution on the basis of an existing contract. Please contact SURF to find out whether your institution has a contract for this service. Other research institutions or departments can request a tender from SURF.
Access via SURF for individual researchers
If you are a (scientific) researcher at a university or research or educational institute, you can apply for access to this service via info@surfsara.nl.
Quotation
Does your institution not have a contract with us? Then you can request a quote via info@surfsara.nl. The rates depend on the size and duration of the storage on the Data Repository.
(Photo: Nick Lockey)