White paper Online proctoring. Questions and answers about remote proctoring.
Online proctoring (or invigilation) offers opportunities for international and flexible education. However, there is limited experience with it in the Netherlands. Exam boards and other interested parties have questions about issues such as privacy and protection against fraud. This white paper answers these and other questions around this topic.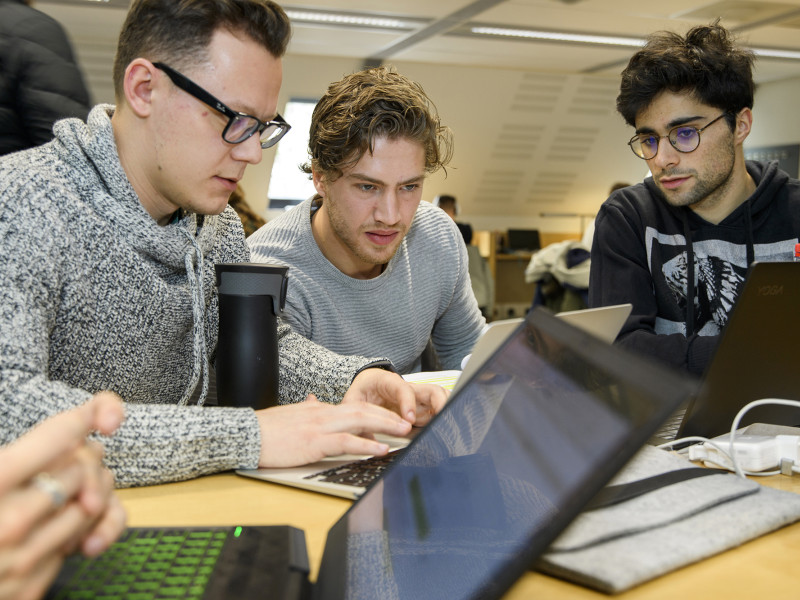 Online proctoring: added value in specific situations
In this white paper (PDF), SURFnet concludes that online proctoring can add a lot of value in specific situations. At the same time, the large-scale introduction of online proctoring would have a major impact on privacy. This raises questions about its desirability and whether large-scale use would be compliant with the existing legal frameworks. Furthermore, holding exams outside the controlled environment of your own institution introduces fraud issues.
Assessment security selection model
In this white paper, SURFnet also introduces the assessment security selection model. This model can be used by exam boards to assess which assessment method would be suitable for their particular situation. Based on the importance of the exam and the risk of fraud, the selection model shows what type of assessment method is most suitable – from 'bring your own device' (BYOD) to online proctoring and large exam halls.
Who is it for?
This publication has been written for exam boards, teachers and policy officials who are looking for more information on online proctoring, as a basis for making a good decision on whether or not they want to and are able to use online proctoring within their institution.
More information