Data Processing & Data Management Technologies within the Lab
Endless amounts of data are available nowadays. But how can you process, analyse and (re)use them safely and securely? The projects in this Labs theme explore these aspects.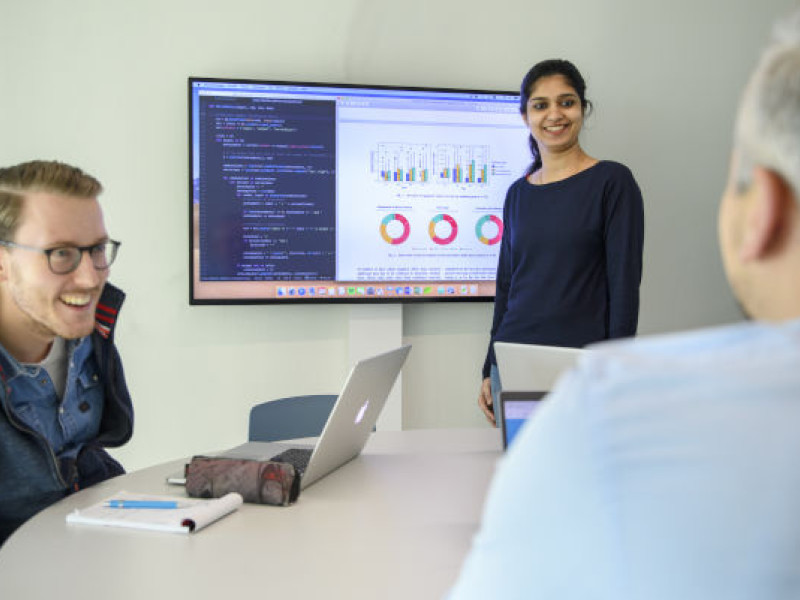 About Data Processing & Data Management Technologies
Together with SURF members, we are acquiring knowledge of new technologies and applications for the trusted and secure use/reuse, processing, and analysis of research data. We share this knowledge and look at the possibilities for new SURF services.
Processing data in a secure and controlled manner
As part of national and European initiatives in the field of open science, many research institutions and communities are looking for ways to process, analyse, and share their data in a secure and controlled manner. SURF wants to help with this by initiating projects that involve not only processing large and complex amounts of research data, but also sharing and accessing this data securely.
We bring together demanders and providers of data. These include the CBS and the National Library of the Netherlands, institutions and communities such as  Health-RI en ODISSEI. There are also (commercial) third parties interested in participating in the projects.
Researching and validating new technologies
In these projects, needs and new technologies in the field of data processing and data management meet. We research and validate these new technologies, for example in proofs of concept and pilots. We collaborate specifically with research groups belonging to SURF members. That way we gain insight into the impact and potential added value of new technologies.
Sharing knowledge and developing new services
In these projects, we gain new knowledge about the requirements for future facilities and support. We will share that knowledge with the members. We also create potentially new services and/or additions to existing services in SURF's portfolio. We thus strengthen the innovative capacity of both SURF members and the SURF organisation.