Since its establishment, SURF has been guided by important public values such as accessibility, reliability, freedom of choice, and privacy. How are these values intertwined with SURF's activities? 
Digital learning tools
What does SURF do?
SURF has been promoting OERs since 2015. It does so for example by setting the agenda, by implementing an incentive scheme set up by the Ministry of Education, Culture and Science, and by helping institutions with tools and step-by-step plans. An infrastructure is also being created for finding and sharing educational resources. SURF is also actively involved in developing new delivery models and dealing differently with publishers.
What is the role of the market?
If the provision and development of educational resources is left entirely to the market, that will lead to fragmentation of the supply, loss of control of study data, and less grip on price and availability.
What public values are relevant?
The availability of digital and preferably open educational resources contributes to the affordability, accessibility, and flexibility of education. It reinforces inclusiveness and makes institutions less dependent on publishers. At the same time, the cooperative must not want to do everything itself; the ideal is an optimum mix of its own initiatives and smart procurement from the market.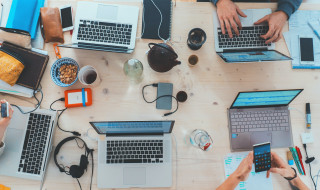 'The ideal is an optimal mix of own initiatives and smart procurement from the market'
Research Data Management
What does SURF do?
SURF helps members manage and control research data. This includes the operationalisation of the FAIR principles (findable, accessible, exchangeable and reusable). Market services focus primarily on the final phase, when results must be made available. What is missing is the phase before that; SURF therefore focuses on the entire research cycle. SURF (consciously) offers a semi-finished product that institutions can still customise; market solutions are often already fully developed. SURF has its own repository in addition to market repositories. SURF's repository can handle large data sets and is integrated with the SURF infrastructure.
Operating within the cooperative means that knowledge remains with the institutions and it is possible to collaborate intensively. SURF is also confident that it will not do anything improper with the data.
What is the role of the market?
Institutions rightly do not want to surrender themselves to the market. However, it is possible to utilise market solutions. Keeping a grip and control and continuing to develop knowledge are important. For example, a pilot project is being conducted with KNMI to link Amazon Web Services to SURF's data infrastructure. As a researcher, you can then make use of the Amazon service, but a copy of your data is still held by SURF - so you don't have to worry about losing it or having to pay for it.
What public values are relevant?
Accessibility is an important value of FAIR, but FAIR does not require all data to be openly available. It must be clear under what conditions data can be shared. Other important values are transparency (reproducibility of research) and inclusiveness (data available for a broad public).
Open access & open science
What does SURF do?
In recent years, the focus of open access has shifted to agreements and contracts. In collaboration with the VSNU (Association of Universities in the Netherlands) and UKB (a partnership between university libraries and the National Library of the Netherlands), SURF negotiates with publishers regarding access to content. SURF also administers contracts and provides business intelligence: what is used most and how does that translate into a good contract?
What is the role of the market?
Publishers offer package deals and a range of services to researchers: open access and data analysis. How often is an article downloaded, how often is it used in policy documents, how often is it distributed via social media, etc. It is a classic vendor-lock-in, it makes you dependent and it is unclear what you are paying for. It also creates fragmentation, because every publisher develops its own solution. This makes it difficult to say no or to switch to another publisher, even though this should always be possible. That is the test.
What public values are relevant?
In the field of open science, SURF facilitates making data FAIR (findable, accessible, exchangeable, and reusable) by means of knowledge and services. Examples are iRODS, SURFsharekit, Research Drive, and training for data professionals. In the higher education sector, SURF is working on a national platform for applied research and a national digital competence centre.
A point for attention is the coordination of open science and open education. Publishers can easily do that internally, but within the cooperation it is still very separate. We need to bring them together more effectively.
Network
What does SURF do?
SURF invests continually in innovation and improvement of the SURF-network. SURF provides advanced services and functionalities via the network that the market does not (yet) offer. Examples are access to particle accelerators or to quantum Internet.
What is the market's role?
SURF makes use of solutions (partial or otherwise) offered by the market and procures them on conditions that are important for the research and education community.
What public values are relevant?
SURF aims for an open, accessible, and reliable Internet where researchers, students, and teaching staff can work in complete freedom. Net neutrality is the guiding principle; all data is treated equally and every provider has a chance. No preferential treatment, therefore, on the basis of user, content, website, platform, application, equipment, or method of communication. As a provider, the SURF organisation has a duty of care towards its members. Accessibility, freedom, and reliability must remain in balance with security and respect for privacy. SURF therefore works together with public authorities and businesses to keep the Internet safe and to combat cyberterrorism and cybercrime. Within the Netherlands, in Europe and worldwide.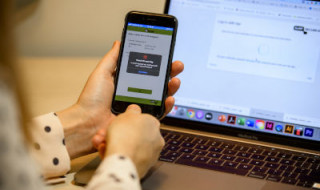 'Accessibility, freedom and reliability must remain in balance with security and respect for privacy'
Architecture
What does SURF do?
SURF is working with the higher education sector to create and update the Higher Education Reference Architecture (HORA, for facilities at the institutional level) and the Higher Education Sector Architecture (HOSA, for facilities at the sector level). The HORA has been in use for some time; the HOSA is expected in April 2021. It is a collaboration between institutions (the CSCs), VSNU, VH, SURF, DUO and studielink.
What is the market's role?
Broadly supported, joint sector architecture helps maintain important principles and work constructively with the market on its own terms. The higher education sector does not want commercial parties to take over control and ownership or to have a great deal of influence by taking up central positions. For a long time, higher education and research leaned on the tech giants and publishers, who did nice things. In doing so, we gave something of ourselves away. Open access and open science are the counter-reaction to regain our autonomy.
What public values are relevant?
SURF has traditionally focused on transparency and open standards. SURF advocates open access, open source and open science. Education, research and society can thus derive maximum benefit from what has been created with public money. The HOSA is firmly based on principles concerning, among other things, ethics, accessibility, sustainability, security and transparency.
Cloud
What does SURF do?
SURF purchases cloud services, ensures that they comply with legislation and regulations, and guarantees security and privacy. SURF also offers its own storage and computing services. SURFcumulus offers all purchased and own services in a bundle, with many options for the user. SURF Research Cloud is a portal where researchers can set up their own virtual research environments. This offers convenience and freedom of choice. Research Drive is SURF's own storage facility for large quantities of data on its servers. SURFdrive enables users to share files securely.
What is the market's role?
SURF ensures that its own and commercial cloud applications are easy to combine. SURF does not therefore exclude the market but adds security, combination options, ease of use, and privacy. SURF's own services guarantee independence and flexibility and fill gaps in the market. This can also be done at a competitive price if all the institutions participate.
What public values are relevant?
Freedom of choice (pluriformity), accessibility, reliability, security, and privacy are important values. If the sector works together, SURF can set (even) stricter conditions for suppliers on behalf of the sector.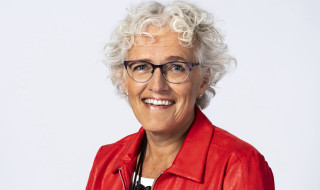 'If the sector works together, SURF can set (even) stricter conditions for suppliers on behalf of the sector'
Security
What does SURF do?
In collaboration with the institutions, SURF develops a common security policy and raises awareness about it. Knowledge is actively shared via two communities: SCIRT (those operationally responsible for security) and SCIPR (more in the area of policy). For example, Maastricht University shared all information about the security incident in early 2020 via SCIRT, from which many institutions could learn.
The SURF organisation provides various services for which the market has no or insufficient solution. These include SURFmailfilter, eduVPN, SURFsecureID, and SURFcert (24/7 support for security incidents). Institutions can also check their security situation with the Standards Framework for the Protection of Information in Higher Education, which is part of the SURFaudit service. 
What is the role of the market?
SURF does not wish to compete with the market or disrupt it, but it does wish to encourage and improve it. Take eduVPN, for example: there are commercial providers of VPN connections, but that is closed source. It is unknown what the quality is and providers are often not transparent about incidents.
SURF set up a Security Operations Centre (SOC); the market is involved in this with clear requirements and conditions. It is therefore a matter of making a specific demand on the market, rather than leaving security to the market.
Which public values are relevant?
Security is an important value that can be at odds with other wishes, such as working in the cloud. Example: an institution had contracted a service in the cloud and was confronted with a DDoS attack. The institution asked SURF to filter it, but that was not possible with this service; the service provider had to do that itself. That is therefore an important consideration beforehand when acquiring services.
SURFconext
What does SURF do?
SURF provides a gateway that links institutions to cloud services. Openconext is the open source software developed by SURF for SURFconext. Five ministries now use it, and the Association of Netherlands Municipalities (VNG) is interested. SURFsecureID is used for strong authentication. SURF's EduID is an extension of SURFconext: one identity that remains with the student, even if the student changes institutions. That makes it possible to make education more flexible.
What is the market's role?
The market can also provide the technical solution offered by SURFconext, but that quickly makes one party more dependent. The downside is less influence and control, unfavourable prices and conditions, unpredictable changes to the software, less freedom of choice, and the difficulty of switching to another provider.
What public values are relevant?
SURFconext was created in response to the need for privacy, openness and transparency. By using open standards, everyone can see, follow and check the software. A user dashboard gives the user full control. However, there is always a trade-off between costs, functionalities and public values. For example, as an institution or service provider, you might want to know which user goes to which service at what time, so as to recognise patterns. But SURF does not share that kind of data and the design takes account of the fact that it cannot be traced (privacy by design).