Secure, long-term storage with Data Archive
The Data Archive is the centralised location for data archiving and (long-term) storage. You can securely store research data there, even in volumes running into the petabytes. The archive provides quick access to SURF's computing facilities.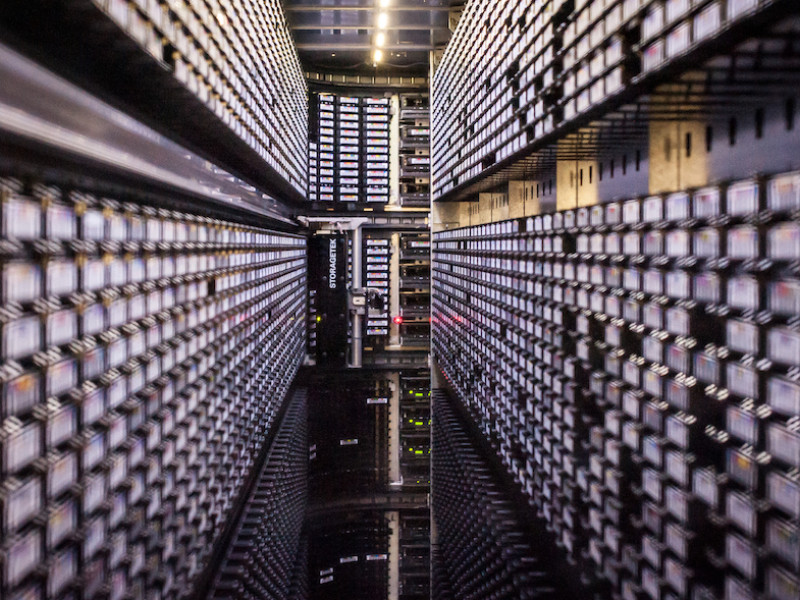 Access to Data Archive
This service is available to higher education and research institutions. As a researcher you can be granted access on the basis of an existing contract or through SURF. Other research institutions or departments can request a quotation. We have set out the options below.
Access via SURF for individual researchers
If you are a researcher (scientific or otherwise) at a university or research institution listed in the overview of institutions, you can get access to the service by submitting an individual request to SURF when making use of the SURF compute services HPC Cloud, Grid and Big Data Services. When computing power is assigned on the Lisa Compute Cluster or Snellius, you also receive access to Data Archive storage. For more information, see access to the computing services.
Quotation
If you are a researcher or a research assistant in IT or other fields, and your institution does not have a contract with us, you can request a quotation by sending an e-mail to info@surfsara.nl. The rates will depend upon the amount and duration of storage you require from the Data Archive service.
Contract with your institution
It is possible to enter into a contract based on the total use desired or estimated by your institution. In this case, instead of researchers from the institution having to submit individual requests, the data storage capacity will be available on-demand. Rates depend on the size of the service bundle required by your institution. If your institution currently does not have a contract for this service, please get in touch with your local IT service or contact us at info@surfsara.nl.
Small and medium-sized enterprises and the industrial sector
Businesses also have access to SURFsara's infrastructure and expertise. To promote innovation in small and medium-sized enterprises and the industrial sector in the Netherlands, SURF is working together with the Ministry of Economic Affairs. This partnership makes it possible for innovative companies in the Netherlands to carry out pilot projects. As a result, they gain insight into the opportunities afforded by large-scale computing capacity or data processing for simulations, modelling, data science and machine learning, among other things. SURFsara contributes its expertise in e-infrastructure to this end. If the pilot project leads to a follow-up, we can provide you with a customised quotation (specific conditions apply). Please contact us at info@surfsara.nl.