Advanced Computing & Networking
We focus on exploring advanced computing paradigms to accelerate scientific discoveries, together with the SURF community. At the intersection of infrastructure, technology and applications, we strive for thought leadership, expertise and knowledge.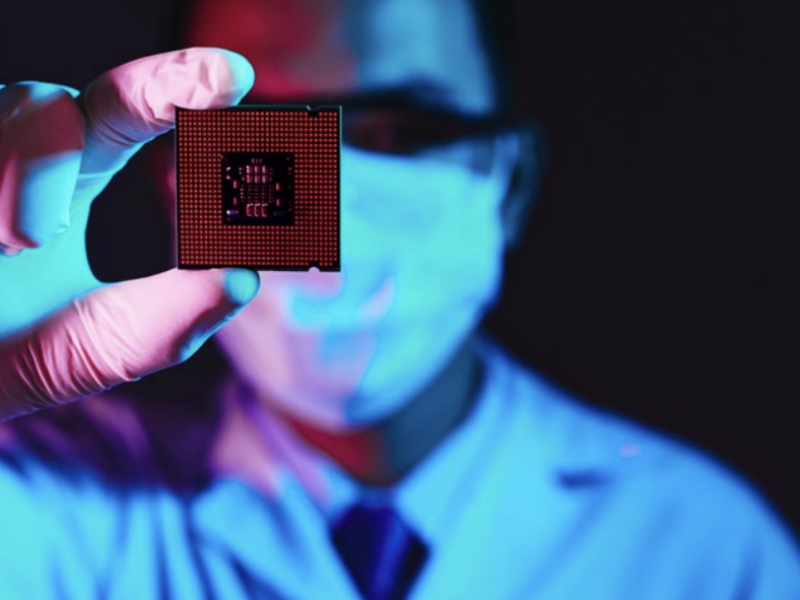 Video: About Advanced Computing & Networking
Classic HPC and networking technologies are reaching their fundamental limits. That is why we are exploring new applications and ideas, together with our community.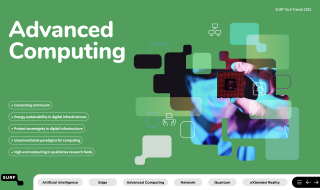 Tech Trends Report 2023: About Advanced Computing
The SURF Tech Trends report helps understand the technological developments around us, put our perceptions in perspective and inspire. Download the trends on Advanced Computing (including Networking and Quantum) or read the full trend report.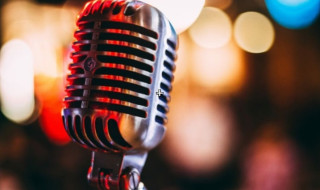 Podcast: on Advanced Computing
To answer complex scientific questions of the future, we join forces by combining computing with XR, AI, cloud and quantum. Need a quick update on the latest technological developments? Listen to this 15-minute episode with Sagar Dolas from SURF.
Community Advanced computing & networking
In this SURF community, we bring together experts in research and education. This to share central experiences, proof of concepts, possible applications and impact on advanced computing & networking.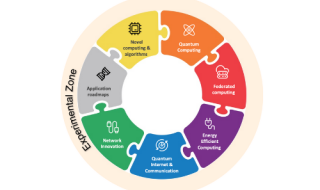 Portfolio
The pie chart shows seven topic directions that play a crucial role in advanced computing & networking:
Quantum computing
Quantum internet & communication
Network innovation
Energy efficient computing
Federated computing
Novel computing & algorithms
Application roadmaps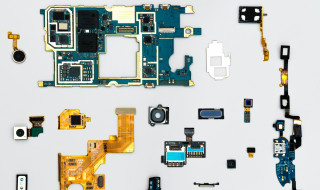 About the lab
The Lab experiments with new technologies and focuses on innovations for education and research. The focus is on challenges of the day after tomorrow (2-5 years in the future).

Sagar Dolas
Program Manager SURF Open Innovation Lab (Advanced computing & networking)
Telefoonnummer
+31 6 12 81 92 40