SURF Research Week
SURF Research Week is the national conference about research and ICT. The first edition of this new, larger, multidisciplinary event took place on 13, 14 and 15 April 2021.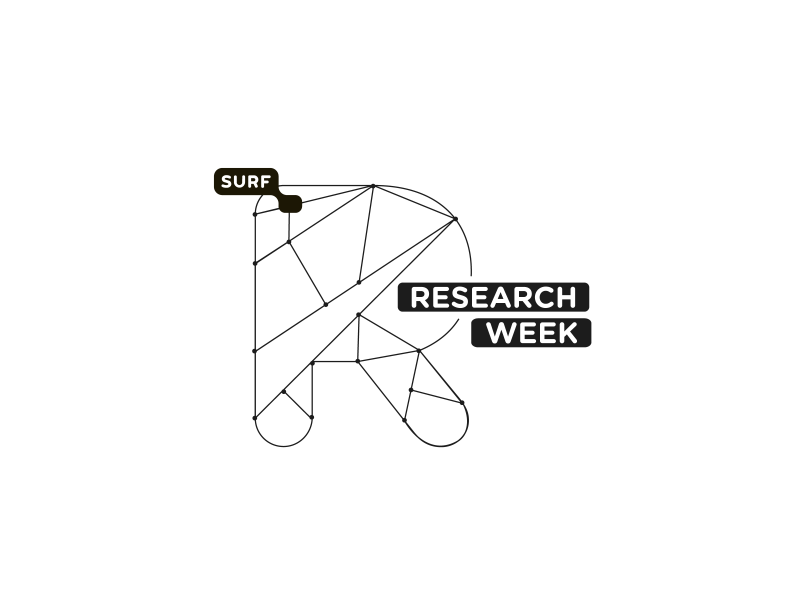 About SURF Research Week
For whom?
SURF Research Week is for researchers, research supporters, data stewards, PhD candidates and policymakers at universities, universities of applied sciences, research institutes, university medical centers, and industry. 
Participation is free.
Questions? Please contact us at: researchweek@surf.nl 
Location
SURF Research Week will be broadcasted online from the Fokker Terminal in The Hague. The online event is set up in such a way that there are a lot of interactive sessions and it is easy to connect with other online visitors via our event platform.  From here, anyone anywhere in the world can participate.  We will always follow the rules of the RIVM.
Sustainability
Fokker Terminal in The Hague is a CO2-neutral event location. We try to make sure that SURF Super Week has as little impact on the environment as possible. We do this by looking at material use and recycling, water compensation and waste disposal.
Farewell Super Day
With the arrival of SURF Research Week, Super Day will no longer take place. At SURF Research Week you will hear and experience everything about research, ICT, and SURF services that facilitate your work. From strategic themes to the latest developments in one single day to accelerate research innovation together.
Curious about Super Day 2019?