eduID: 1 digital identity for students
Education is digitising and becoming more flexible. Students want to shape their own educational career. This creates logistical and administrative challenges. That is why SURF, together with the institutions, is developing eduID: a single identity that students can use at every educational institution: before, during and after their studies.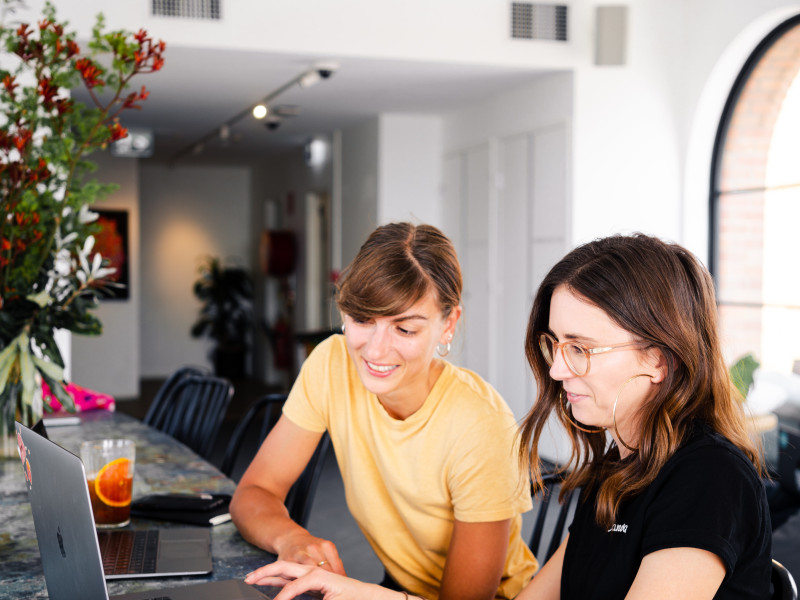 Applications of eduID
In recent years, we have tested various uses of eduID in two pilots. These pilots have grown into SURF services: one-click registration at other institutions, and digital certification per subject.
EduXchange: register for a course at another institution with 1 click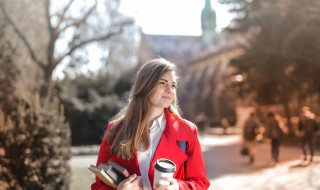 EduXchange (this started as the Student Mobility pilot) allows students to register for a course at another institution with a single click. They do this on the platform eduXchange.nl. In addition, students give permission via eduID for digital data exchange between institutions. Think of information about the (pre)course and sharing grades obtained after taking the course.
In 2021, this started with the cooperation between Eindhoven University of Technology, Utrecht University and Wageningen University & Research. SURF realised the infrastructure for eduID. Since April 2023, the LDE alliance (Leiden University, TU Delft and Erasmus University Rotterdam) has also participated. With this alliance, students do not register for subjects, but for one or more of the 200 minors offered by these three universities. Also read the news item In one day 7,500 registrations for minors of LDE alliance.
Meanwhile, EduXchange has grown from a pilot to a SURF service. EduXchange runs as part of the National Growth Fund programme Npuls. This grew out of the Flexibilisation zone of the Acceleration Plan for Education Innovation with ICT.
Certification by subject: edubadges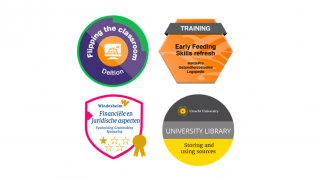 More and more students want to be educated in smaller units. These units must therefore be certified separately (microcredentialing).
edubadges are digital visual badges that include information on the course taken and the number of credits (ECTS). Students who successfully complete a unit of study can request an edubadge. This makes it easier for them to take courses at different educational institutions, because it is clearer to the institution what concrete knowledge and skills the student has.
Role of eduID in edu badges
eduadges make use of the eduID infrastructure. It allows students to create an eduID. With the eduID, they can then identify themselves to the institution and request the badge from the institution. This eduadge is then assigned to the eduID. The edu badge remains available via the eduID even after graduation.
Read more about the SURF's edubadges service.
Role of eduID in research
In research, eduID is used to give researchers without an institutional account access to research services, such as SURF Research Cloud and iRODS. For example, when research collaborations consist of researchers from different companies participating in university research projects. Or when citizens (under the banner of 'citizen science') need access, for example to supply data for research projects.
New idea for eduID? Get involved!
We cannot develop eduID on our own. We desperately need your knowledge and are always looking for new applications to develop and realise eduID as well and as widely as possible! Do you have a challenge for which you want to use eduID? Then get in touch! Send an e-mail to product manager Peter Clijsters.
Stay up to date
Do you currently have no concrete projects for eduID within your institution? Then at least subscribe to the eduID project newsletter. That way, you will stay informed!