CopyRIGHT project: ensuring copyright compliance when reusing learning materials
As a lecturer, do you want to use articles, scientific papers and other texts in your courses while ensuring copyright compliance? We're developing a tool that gives you insight into the reuse of digital materials, including scientific content.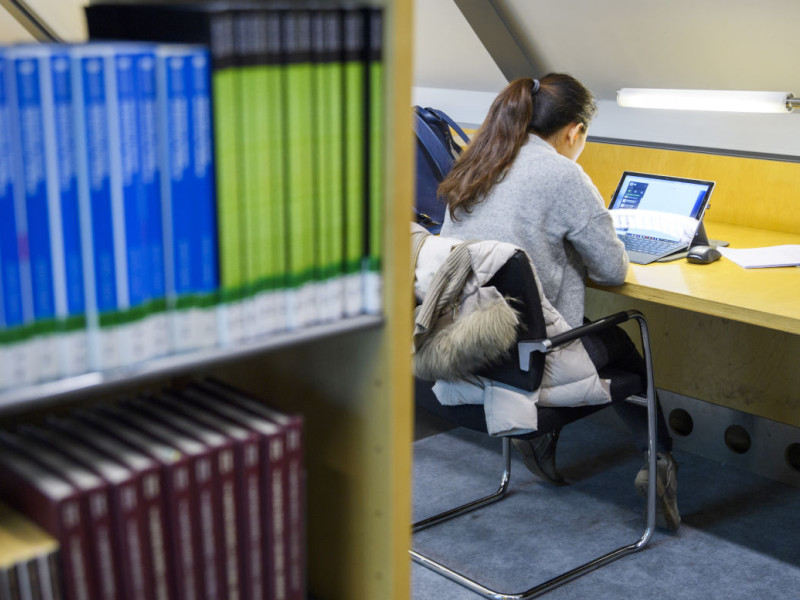 Current situation: lack of insight, potential additional costs
As a university lecturer, you select articles and chapters of books for your students. You put these articles and books in the digital learning environment. There your students can find the content that makes up part of the course you're teaching. You often do not know whether - and how - this content is protected by copyright. This means you might inadvertently be using materials without the copyright holder's agreement, with the result that authors and publishers do not get the remuneration they're entitled to. This can lead to hefty fines for your university down the line. Conversely, sometimes you pay twice by acquiring materials your university already holds a license for. And don't forget an open access version of the article you have chosen may also be available.
Potential benefits of the CopyRIGHT tool
We believe the CopyRIGHT project has the following potential benefits:
Increased awareness of copyright among lecturers.
Better prevention of copyright infringement and fines.
Insight before and after, instead of after-the-fact checks.
Reduced administrative costs for universities and the UvO foundation.
Reports give universities insights and the opportunity to take action.
Better utilisation of the open access efforts of the VSNU and UKB within the educational system.
Better utilisation of license agreements between publishers and universities.
Ontwikkeling van de CopyRIGHT-tool
SURF ontwikkelt de CopyRIGHT-tool samen met de toekomstige gebruikers, met als startpunt een soortgelijke tool van de Erasmus Universiteit. Op deze manier hebben we volledige grip op doorontwikkeling en beschikken we straks over een tool die zo goed mogelijk aansluit bij wat het Nederlandse onderwijs nodig heeft.
Pilot
In mei 2021 is er een eerste kleine pilot uitgevoerd waarbij 40 docenten van 6 universiteiten de tool hebben getest. De pilot is goed verlopen. In een blog geven pilotdeelnemers Peter Noort (UT) en Cees van Gent (VU) en projectleider Nike Moons (SURF) een eerste reactie.
Hoe nu verder?
Op basis van de belangrijkste uitkomsten uit de pilot, gaat SURF de tool verder ontwikkelen. Zo willen we de gebruiksvriendelijkheid verbeteren en starten met de ontwikkeling van de rapportage-functionaliteit. Met deze rapportages hebben instellingen meer zicht op de leermaterialen in hun digitale leeromgeving en kunnen ze beter sturen op het omgaan met auteursrechtelijk beschermde leermaterialen. Het wordt ook makkelijker om informatie aan te leveren bij stichting UvO. In meerdere kleine tests zullen nieuwe functionaliteiten en de verbeterde gebruiksvriendelijkheid worden getoetst bij eindgebruikers.
Naast productontwikkeling bekijken we ook op welke manier de tool in gebruik kan worden genomen bij instellingen en hoe de communicatie tussen een auteursrechten informatiepunt en docent het beste kan worden ingericht. Als laatste onderzoeken we op welke manier de tool beschikbaar kan worden gemaakt voor hbo-instellingen.
Deelnemen aan dit project?
Heb jij of heeft jouw universiteit of hogeschool interesse om deel te nemen aan dit project? Meld je bij Sjoerd Roorda, want we informeren en betrekken je graag.