SURFspot: de ict-webwinkel voor voordelige hard- en software
SURFspot is de ict-webwinkel met speciale onderwijskorting op software en hardware voor studenten en medewerkers van onderwijsinstellingen, UMC's, bibliotheken en musea. We bieden een keuze uit ruim 450 artikelen van gerenommeerde leveranciers zoals Adobe, IBM, Norton, McAfee en Microsoft. De korting loopt op tot 90% ten opzichte van de adviesprijzen.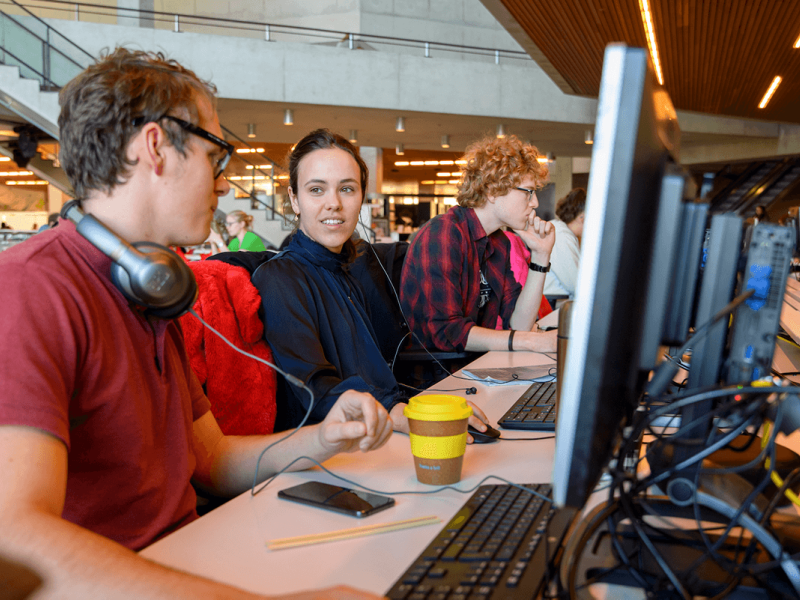 Join SURFspot, our IT web shop for students and staff
Would you like to connect your institution to SURFspot, our IT web shop? SURFspot gives students and staff at your institution access to our wide range of software and hardware products at competitive prices. Get started quickly with these four steps.
Give your students and staff access to our extensive range of software and hardware at competitive prices. Below we explain how you can access SURFspot, our IT web shop.
1. Check your agreements on the use of private devices
The range on SURFspot is largely filled by agreements that allow use on private devices (home use) for students and staff of the affiliated institutions. Check the current license portfolio of your institution at SURFmarket to see if they are sufficiently included. Have any questions? Please feel free to contact Maaike Hazewinkel, via maaike.hazewinkel@surfmarket.nl.
2. Access to SURFspot
After students and staff have been authenticated by their institution, they are given access to SURFspot. We use SURFconext, a service from SURFnet, as the authentication method. To do this, you need your own login account as an institution. Don't have one yet? Then there are two options:
Are you connected to the SURF network? Apply for a connection to SURFconext via SURF Customer Support (customersupport@surf.nl).
Are you not connected to the SURF network, but you do want to be connected to SURFconext? Contact Maaike Hazewinkel, via maaike.hazewinkel@surf.nl.
SURFmarket activates SURFspot as soon as the connection with SURFconext is established. For questions about the technical link, please send an email to surfspottoegang@surfmarket.nl.
3. Customer service for questions about SURFspot
Do students and/or staff have questions about SURFspot? Then they can send an e-mail (info@surfspot.nl) or use the chat function. On working days, customer service answers your questions from 9am to 5pm and on chat from 1pm to 5pm.
4. Cooperation and promotion
We are happy to help educational institutions to bring SURFspot to the attention of students and staff. We are also open to other collaborations. For example, (social) projects within the institution for which you are looking for partners. Would you like to find out more or are you curious about the communication and promotional materials that are available? Please feel free to contact us at samenwerken@surfspot.nl.