edusources: national platform offering a wide range of educational resources
edusources is the platform for digital (open) educational resources for Dutch education. With edusources, instructors, librarians and students have access in one place to a diverse range of digital educational resources. Educational resources are stored and made available within SURF's safe and reliable platform.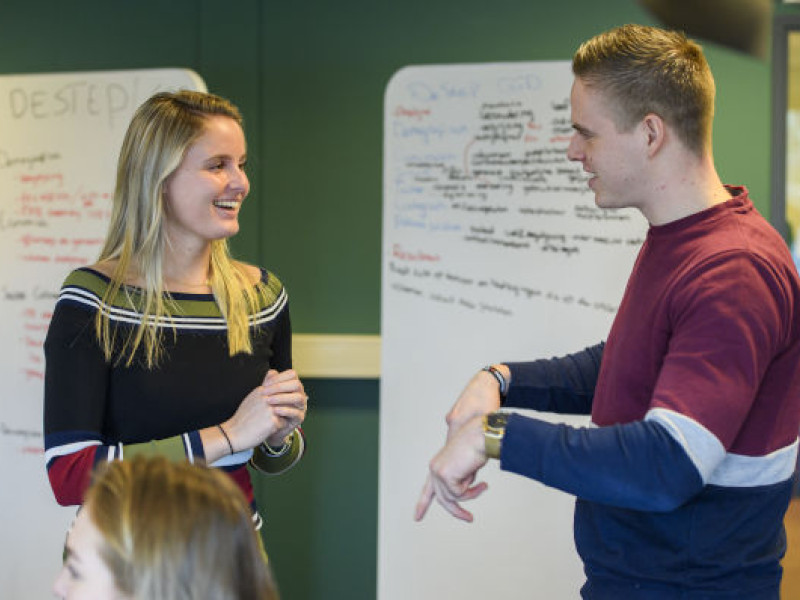 Rates edusources
edusources is an additional service provided by SURF and has 2 licensing models: a campus license and a license for collaborations. The latter is suitable for, among other things, professional communities. Below you will find all rates for 2022, exclusive of VAT.
2 licensing models
| Campus license | License for collaborations |
| --- | --- |
| Entire organisation can upload resources | Limited group can upload resources |
| Authentication via SURFconext & eduID | Authentication via SURFconext Teams & eduID |
| Upload an infinite number of collections | Upload 1 collection |
| License for institution & professional community | License for professional community |
Repository
The use of edusources requires a repository. If you use our own repository service SURFsharekit for that, you pay a combined charge for edusources and SURFsharekit.
Collaboration license rates 2022
| Service | Rate per month |
| --- | --- |
| edusources | EUR 466 |
| edusources + SURFsharekit | EUR 550 |
Example
A university of applied sciences would like to take out a cooperation licence for one of its professional communities. This community has members from 3 universities of applied sciences and 1 university. The university of applied sciences that takes out the licence pays EUR 550  per month. Community members associated with the university can publish and manage the learning resources on behalf of that community. They also receive a community page on edusources.nl.
Campus license rates 2022
The rate for the campus license depends on the number of students in your institution.
| Number of students | Rate per month edusources | Rate per month edusources + SURFsharekit |
| --- | --- | --- |
| 0-1,000 | EUR 466 | EUR 550 |
| 1,001-5,000 | EUR 608 | EUR 777 |
| 5,001-15,000 | EUR 861 | EUR 1,283 |
| 15,001-100,000 | EUR 962 | EUR 1,553 |
Interested in edusources?
Does your institution or professional community want to connect to edusources? Your SURF institution contact person (ICP) or authorised person at the institution (BVI) can request SURF services via SURFdashboard. The ICP or BVI can also see the costs and sign the necessary contracts in SURFdashboard. Don't know who the ICP or BVI are? Or would you like more information about a license or the use of edusources? Contact the edusources team at info@edusources.nl.
Experimenteren met edusources
Met de regeling Versnellen met edusources van SURF en Versnellingsplan kan een instelling een jaar lang met edusources experimenteren. Starten met de regeling kan aan het begin van elk kwartaal tot en met oktober 2022.