Getting started with edubadges
Are you looking to get started with edubadges for your educational setting? Do you already have a specific idea of what kind of edubadge you'd like to issue? For a single module, a faculty, a department or institution-wide? This roadmap aims at the staff of Dutch education institutions who'd like to start issuing edubadges to students.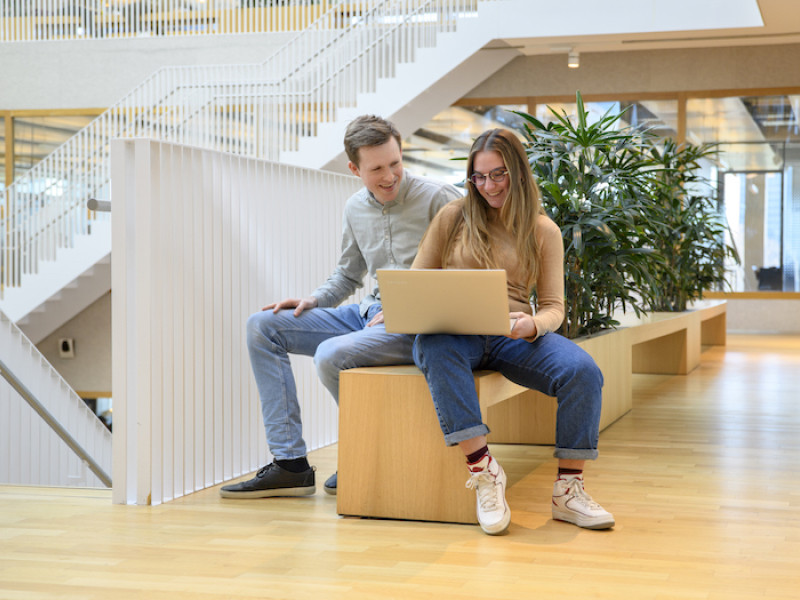 Step 3. Decide who you need for the edubadges
Several people are involved in issuing edubadges. Who do you need to help set up the edubadges platform before you can get started?
Communication specialist
Involve a communication specialist in good time, to advise on:
developing a visual identity, an icon representing the edubadge
the communication content and timing of student communication activities.
Visual of the edubadge
To develop a visual identity, or an image of the edubadge, you will need your marketing and communication department. The visual identity must match the corporate identity of your institution because your institution can use edubadges in its profiling activities. Furthermore, the edubadge visual should be consistent with other edubadge initiatives in your institution. You want to avoid creating a mishmash of different edubadges. Think carefully about what you want the visual to show; this must be limited to only the key information. See 'Lessons Learned' from the edubadges pilot (p.8) for further explanation and examples of visuals for edubadges.
Student communication
Agree with the communication specialist on how best to inform the students about the edubadges and how the edubadges fit within the study programmes.
We recommend creating a landing page on the institution's website that explains what edubadges are and what the benefits are for students. This is also a good place to explain all the institution's edubadge initiatives. See this example from Tilburg University.
Educational expertise
When setting up your badge class, you will need some educational expertise, because you will need to describe the criteria that serve as the foundation for the award of edubadges. In the metadata fields of the edubadge, for example, you will have to describe learning outcomes and, where applicable, state the study load. You may also need to consult with the examination board if the edubadge is to recognise formal learning linked to ECTS credits. Consult the necessary experts before completing the metadata fields of your badge class(es). Think carefully about how you want to fill the requested metadata fields; you might want to prepare this in a Word document first. We have prepared this template (PDF) to help get you started.
Also see the 3 example documents containing badge classes metadata:
Lecturer or other collegue involved
Once the lecturer has been granted privileges to issue edubadges, you can make a start together. Run through the next step together and check that everything is clear. These tutorials will help you.
You are ready for the next step if you can answer the following questions:
Who will issue edubadges, when and based on what criteria?
Who do you need to set this up in detail?