SURF Network Dashboard
The SURF Network Dashboard provides institutions with an overview of all SURF network services. In addition to graphs with traffic statistics, infrastructure managers and infrastructure managers of institutions can also view the status and configuration details of the services purchased.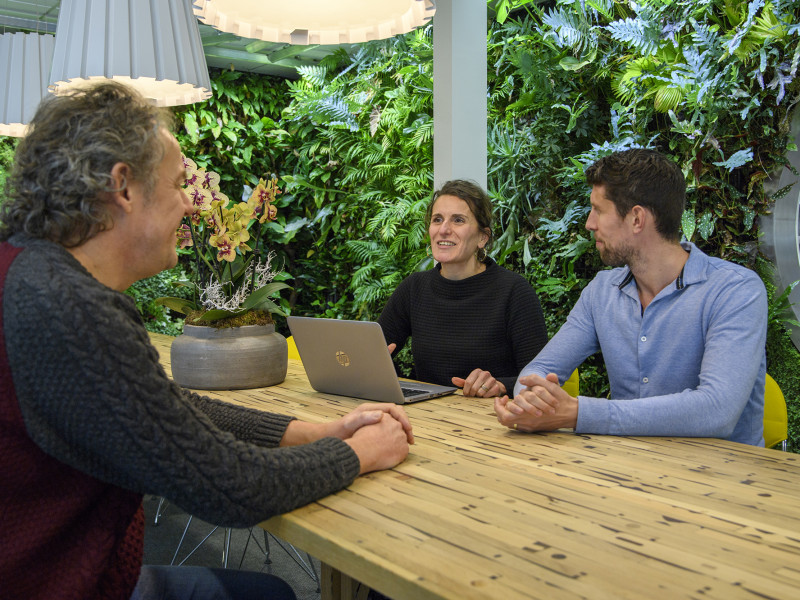 Institutions require more control
Institutions are asking for greater control over the services they buy. They want to be able to easily request, configure and manage services and have insight into planned activities. They also want a clear overview of available capacity in order to be able to use the available bandwidth more flexibly and efficiently. SURF is therefore developing the SURF Network Dashboard, for which people with the role of 'infrastructure manager' and 'infrastructure manager' in SURF Dashboard have access with their institution account. We do this together with users, and add the wishes of the users. 
Insight into ports and services
The SURF Network Dashboard offers:
Insight into your services
You will see an overview of the network services purchased and a port overview of SURFinternet , SURF lightpaths and L2VPN. On the service overview page you can filter per service or port by location, speed, name and status.
Information per ticket
In an overview you can see what work is planned and what the possible impact on services for your institution could be. You can also look back at work carried out in the past period. Should something else be going on? You will be able to see the status of your network at ticket level.
Traffic statistics and availability performance
Of all services and ports you can view traffic graphs in both bit/s and packets/s. In addition to real-time traffic graphs, you'll find availability performance from last month and year.
Message centre
In the messages section you will find all confirmed tickets for scheduled work and tickets sent out due to faults.
Personalisation options
You can give all your services their own recognisable name.
Access to the SURF Network Dashboard
In order to use the SURF Network Dashboard, a few steps have to be completed once. Once access has been arranged, the SURF Network Dashboard is available to infrastructure managers and infrastructure managers via https://netwerkdashboard.surfnet.nl/.
A more detailed description of the possibilities offered by the SURF Network Dashboard can be found on the SURF network wiki.
Future
We continue to work on improvements to the SURF Network Dashboard. These include showing Artificial Intelligence (AI) traffic predictions in graphs, or being able to set notification notifications based on thresholds per service, or tracking the status of service requests/changes you have made. But also more generic information from the SURF network (status/PoPs/traffic).  In addition, we want to make all network services available via self-service. Naturally, we are open to ideas for new features from the target group.
Together with users
We work together with our users to make the SURF Network Dashboard even better. In 2019 we conducted a survey among users. We have incorporated the most important points from this survey into a new version. During this process, we worked closely with users in order to get the best possible presentation.
More information
For feedback, questions, wishes and ideas about the SURF Network Dashboard, please contact Automation & Orchestration product manager Wouter Huisman at automation-beheer@surfnet.nl. 
Read more about requesting access to the SURF Network Dashboard on our wiki (in Dutch).
For more information about the network services, please contact SURF Klantsupport via klantsupport@surf.nl.