SURFconext: global access with 1 set of credentials
Let your users log in with 1 username and password to all cloud services your institution uses. Both for services that everyone uses and for services for small specialist teams. Secure, easy and privacy friendly.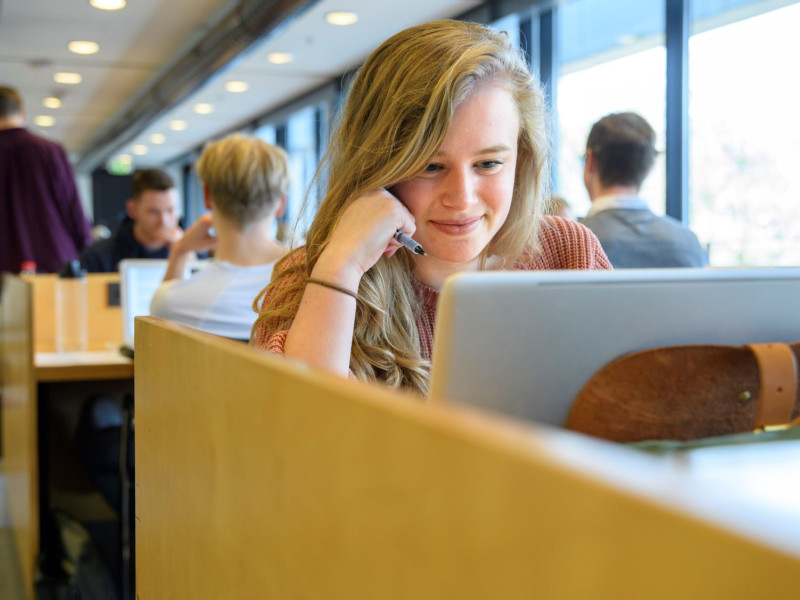 SURFconext in practice: inspiring examples
Many institutions are already carrying out successful projects with SURFconext. Examples include single sign-on (one-time) login to cloud services, developing educational portals, and international collaboration.
Various practical examples
SURFconext can be used for many different purposes. Be inspired by the various examples of institutions that use SURFconext listed below.
VU and VUmc: guest use is possible by combining elements
The VU and Amsterdam UMC, Location VUmc, have cleverly combined various elements of SURFconext to make use by guests safe and secure. For example, internship supervisors without a SURFconext account will still have access to the university library's online resources. You can read how they did this in the best-practice case 'SURFconext enables guest use for VU and VUmc' (in Dutch).
UvA/HvA: Securely retrieving personal data in an app with SURFconext's API Security
Students at the UvA and HvA use a student app to view their grades, among other things. The app retrieves this data from, for example, the student information system using APIs. SURFconext API Security makes this safe and secure. With an added benefit: 'Our infrastructure is now simpler and more up to date. Read the use case.
Aventus: Saving costs with SURFconext Authorisation Rules
With SURFconext Authorisation Rules, institutions can decide for themselves who can and cannot access a service. Hendri Boer, infrastructure manager, explains how Aventus uses this service in this best-practice case (in Dutch).
Hanze University of Applied Sciences: regulates access to facilities for sports training with SURFconext Authorisation Rules
For Hanze this is an initial introduction to SURFconext's Authorisation Rules, which enables them to fine-tune access to sports training facilities.
Deltion College: the first secondary vocational education institution (MBO) to have access to Natschool via SURFconext
MBO institutions want to have a link to SURFconext in order to make logging in to the Natschool electronic learning environment easier. The secondary vocational education organisation saMBO-IT bundled  the demand and worked together with SURF in order to realise this. Deltion College was the first secondary vocational education institution to obtain access to Natschool via SURFconext.
Maastricht University: keeping a grip on access to services with SURFconext Authorisation Rules
Maastricht University uses SURFconext Authorisation Rules to fine-tune access to a number of online services. You can read why they use authorisation rules for this purpose and how they arrange it in their best practice.
RechtenOnline opens up applications via SURFconext
Stichting RechtenOnline (the Rights Online Foundation) offers a wide range of educational applications for law faculties and legal colleges. Originally, each application had a separate login method, which was very impractical for users and educational institutions. SURFconext offered a solution. 
Zuyd University: user-friendly intranet with Open Education API and single sign-on
When it developed a new intranet, Zuyd Hogeschool opted for a fundamentally different approach (in Dutch). With the Open Education API as the starting point for the underlying source systems and a simplified login with single sign-on from SURFconext, the Intranet is now user-friendly and future-proof. 
Utrecht University: opening up research services faster
Many researchers experienced this problem: it took a long time for institutions to open up research services to them via SURFconext. Utrecht University solved this issue by distributing the control responsibilities for such services and performing a simplified process (in Dutch) using only a few basic checks.  
Do you have an innovative idea? Contact us!
Together with cloud providers and institutions, we work on innovative solutions to make online collaboration even easier. Do you also have an innovative idea? Please contact us at info@surfconext.nl.