SURFdrive: store and share your files securely in the cloud
Store, synchronise and share your documents easily with SURFdrive. SURFdrive is a personal cloudservice for the Dutch education and research. Your documents are kept safe and sound in our communitycloud. 
SURFdrive for administrators
With SURFdrive your users can easily store, synchronize and share files in our secure and reliable community cloud. Are you an ICT administrator at your institution? Simply apply for SURFdrive now!
Secure and easy data sharing
Commercial cloud storage services are often free of charge. But where is the data stored and what happens to it? We offer a secure alternative: SURFdrive. We developed this service in close collaboration with the ICT directors of the research and other universities themselves. With SURFdrive, your users can easily share files with one another. All this takes place in our secure community cloud, with a large amount of storage space.
500 GB storage
All users get a virtual drive with 500 GB of storage space. Thanks to the good synchronization you can access your files at any time and from any location, even offline. You can also give others access to the files in your drive. The data is always sent encrypted over the networks.
Features
Among other things, SURFdrive offers:
offline synchronization, so you always have your files at your fingertips
easy and secure file sharing within education and research
document sharing with external parties
optimization for use with a smartphone and/or tablet
backup & recovery of 30 days
availability of 99.5%
Privacy en security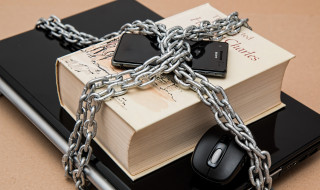 In order to guarantee you a safe and reliable service, the information security within SURFdrive meets high standards. These standards can be read in the SURF Legal Framework for Standards (Cloud) Services. This is the guideline for all agreements concerning services. With SURFdrive, we comply with Dutch and European privacy legislation. For example, SURFdrive has terms of use that guarantee safe use: you always remain the owner of your data. This data is stored securely in the Netherlands and is of course not passed on to third parties, not even by us.
Access to SURFdrive
If you to get SURFdrive from us, you manage the access of the users yourself. Logging in is easy via SURFconext. With SURFconext you can access your data via your settings account. You can use SURFdrive from a computer, tablet or smartphone based on Windows, Linux, OS X, iOS and Android.
Rates 2021
SURFdrive is available to anyone connected to the SURF network. If you would like to purchase SURFdrive from us, you can choose between two packages. We have agreed with universities that they will always purchase the second package:
A package of EUR 185 per month, or EUR 2,160 per year. This package entitles you to a maximum of 50 accounts. Each additional account costs EUR 3.50 per month.
A package of EUR 2,247 per month, or EUR 26,964 per year. This package entitles you to a maximum of 750 accounts. Each additional account costs EUR 1,50 per month. (If your institution wants to buy more than 658 accounts, this variant is cheaper than the first one).
More information
Are you interested or would you like more information about SURFdrive?