Visualisation: more insight into your data
Our Visualisation service allows you to visualise your own datasets on your desktop. This makes it easy to identify connections between data or gain other insight into your datasets. SURF offers a powerful remote visualisation service that combines high performance with ease of use.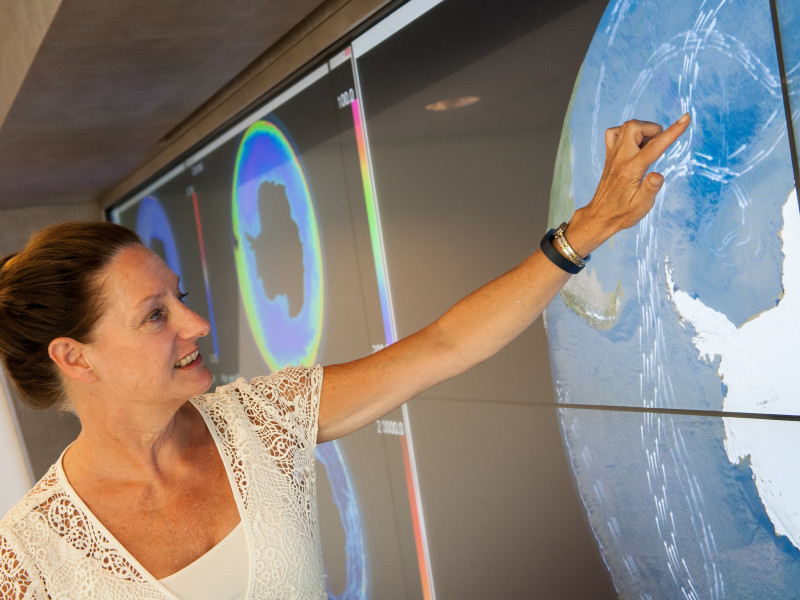 Insight into your datasets
Visualisation is an important aid for gaining insight into your sets of research data. In many cases, numerical data analysis provides too little insight. Visualisation give you a good first impression of the results, allowing you to study interesting data trends, check the accuracy of results and present the results in an understandable way.
Parallel data analysis and visualisation
More and more researchers are using parallel HPC systems, such as the Snellius supercomputer. These systems often generate extremely large datasets, requiring researchers to have parallel systems for data analysis and visualisation. SURF is responding to this demand.
Remote visualisation
SURF offers you the opportunity to perform remote visualisation by means of Snellius and HPC Cloud. Both use GPUs for high-performance visualisation. Therefore when performing calculations on Snellius, you can easily visualise your data. 
Scalable visualisation
Visualisation allows you to use a large number of nodes and GPUs, which in turn make it possible to visualise large datasets in various scales. The resulting visualisations are much larger than what is possible on a PC or laptop. These visualisations can be viewed on your own desktop system. This requires a modest amount of bandwidth – a typical office network (100+Mbit/s) is usually sufficient.
Support
Users can always count on us for support. SURF provides support for use of the visualisation cluster and the installed software. For example, we can help you with distributed visualisations of large datasets, for which we use visualisation software such as ParaView and VisIt. You can consult online manuals for suggestions regarding better performance, and more.
Helpdesk
If you have any questions, or want to report a problem, please submit them via the servicedesk, send an email to helpdesk@surfsara.nl, or phone +31-208001400. The helpdesk is available during office hours (9:00–17:00).
If you would like specific advice about developing and integrating visualisation methods and applications or about large-scale parallel visualisations, please get in touch with our consultancy service.
More information
More (technical) information regarding the use of Visualisation can be found on the pages with user information. For further questions, please contact us at info@surf.nl.
ISO 27001 certification
Customers of our data and computing services must be able to rely on the fact that research data and other confidential information stored and processed by SURF are in safe hands. SURF is ISO 27001 certified. This means that we meet the high requirements of this international standard in the field of information security.