Data Processing & Data Management Technologies within the Lab
Endless amounts of data are available nowadays. But how can you process, analyse and (re)use them safely and securely? The projects in this Labs theme explore these aspects.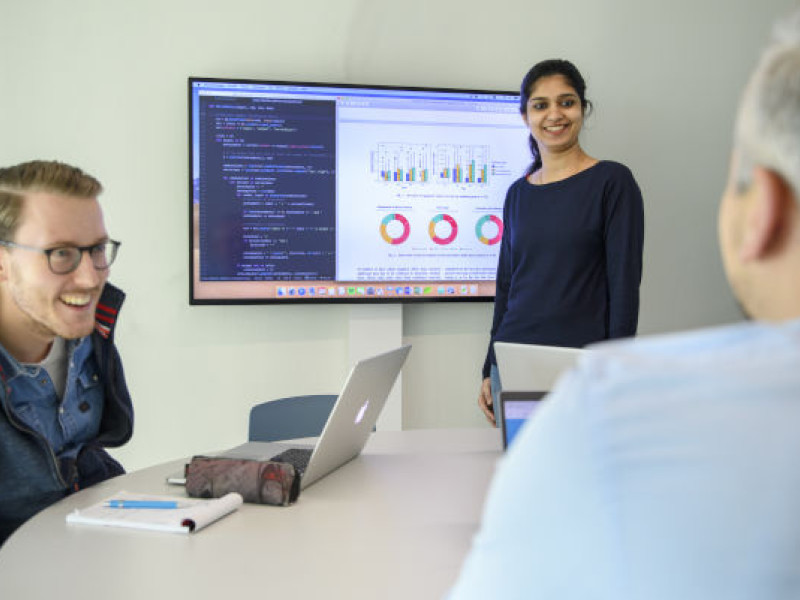 VRE Innovations
In the VRE Innovations project, we are investigating how we can add more value to virtual research environments in terms of data and computing facilities.
Why are we conducting this project?
A virtual research environment (VRE) is a digital environment in which researchers work together on a project. In a VRE, the availability of data and calculation facilities are essential. The more data and calculation possibilities a VRE has, the more valuable it can be for the researchers. That is why in this project we are looking at how we can add more value to VREs in this area.
What are the main activities?
In this project we investigate 3 directions that can add value to a VRE:
Proper exchange with data repositories through standards.
Containers and Common Workflow Language. Composing an analysis workflow from containerised applications.
Making job-based computing facilities work together with existing VREs as a possibly more powerful alternative to containers.
Who do we collaborate with?
In this project we are collaborating with with:
Health-RI
X-omics
ODISSEI
CLARIAH
RUG
UvA-HvA
UU
HU
Naturalis
DANS