Data Processing & Data Management Technologies within the Lab
Endless amounts of data are available nowadays. But how can you process, analyse and (re)use them safely and securely? The projects in this Labs theme explore these aspects.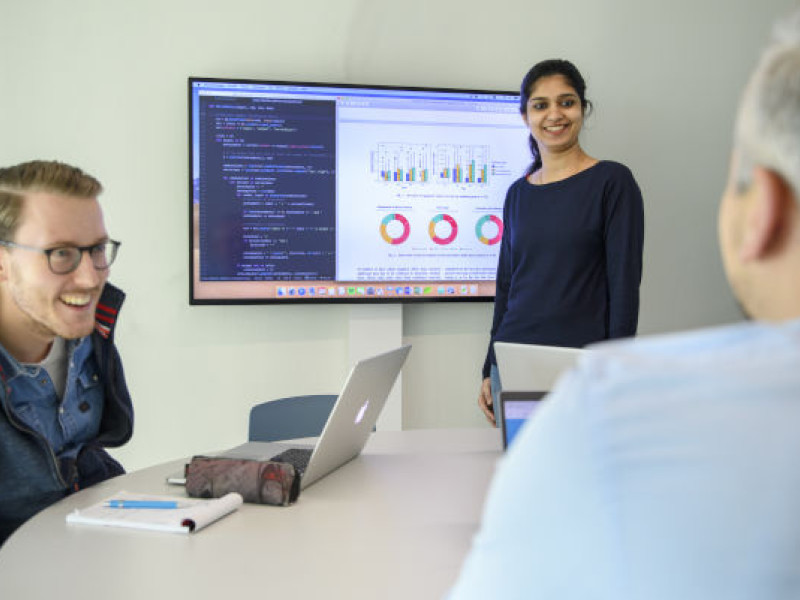 Digitale Data Exchange & AMdEX
If data owners have control over their confidential data, they are more likely to make it available for research. We are researching how to achieve this, for example by developing prototypes that allow the owner to determine under what conditions data may be used.
Why are we conducting this project?
The aim of this project is to make confidential data available to researchers by giving data owners control over their confidential data.
What are the main activities?
We have developed a prototype that demonstrates the principle of algorithm-to-data. It allows data owners to control what, by whom and how their data is used, as well as what result is finally released. We use this prototype to investigate when this principle is best applied, and which controls are relevant for a data owner.
We conducted a market study on the usability of the algorithm-to-data prototype. This included mapping the stakeholders (such as data owners, data consumers, data stewards) and the reasons for data confidentiality (such as privacy or competitive sensitivity).
We are developing a prototype in which a data owner can draw up the data sharing conditions in advance, and in which these conditions are enforced as much as possible. With this prototype, we are investigating the possibility of enforcing data sharing conditions, and we are exploring whether we can make a link between a data repository and an analysis environment.
We are conducting pilot studies with the prototypes to see if these functionalities meet the needs of the various users.
We collaborate with the operational departments to develop functionalities into service components. An example of this is the development of a Secure Analysis Environment (SANE) as part of the Virtual Research Environments (VRE) offered at ResearchCloud.
Who do we collaborate with?
In this project we are collaborating with:
Amsterdam Data Exchange (AMdEX) consortium (UvA, AMS-IX, Dexes, AMEC, De Waag), which aims to achieve technical integration between partners (SURF, Dexes, UvA), and to build a community where the data owners keep control of their data.
EPI project (including VU, UvA, CWI, medical partners (St. Antonius, Prinses Maxima Centrum, UMCU, Antes))
ODISSEI project, especially task 1.4 (data portal) and task 1.3 (OSSC)
Koninklijke Bibliotheek and other CLARIAH partners
UvA Research Institute for Child Development and Education (RICDE)
Data Sharing Coalition
Data sharing working group of the Dutch AI coalition (NLAIC)