SURF and open science
Together with research institutions, SURF makes the IT and research infrastructures in the Netherlands suitable and inviting for open science. This will enable researchers in the Netherlands to make full use of the possibilities afforded by open science.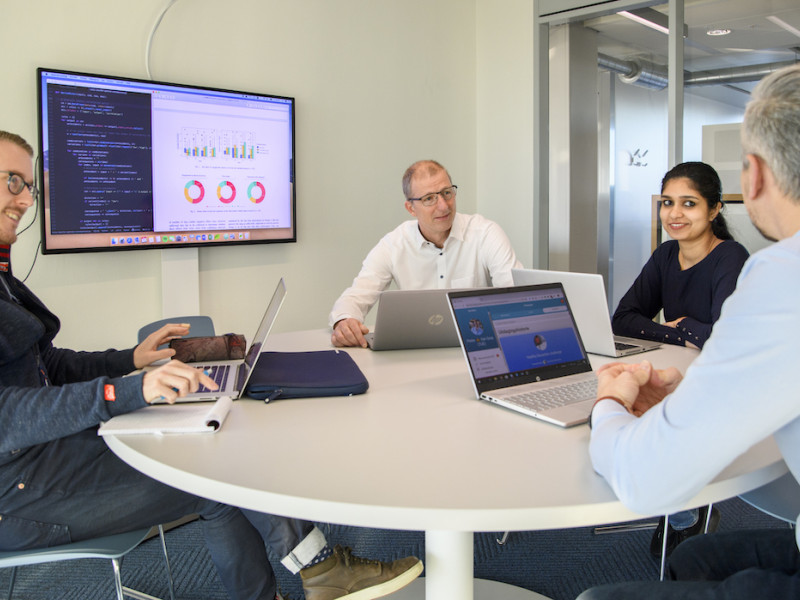 National Open Science Plan
Together with NWO, KNAW, VSNU, Netherlands Association of Universities of Applied Sciences and NFU, SURF endorse the National Open Science Plan. Our ambition is to make all research data suitable for reuse and to make all research results available as open-access publications.
Research data management
We collect knowledge about open science and network researchers and research supporters. This is technically based on research data management. We are in the process of working with the institutions on systems to make this easier. We also work with institutions to bundle the infrastructures in the Netherlands for the reuse and sharing of data.
FAIR data
Spearheads for this are the FAIR data principles (Findable, Accessible, Interoperable and Reusable). Together with partners such as DANS, DTL and the Netherlands eScience Center, SURF has set up a GoFAIR data office that coordinates and stimulates the implementation of the FAIR principles in the Netherlands. In the next few years, SURF will work with these parties and the research domains on standardisation that will make it easier to make research data suitable for reuse.
European Open Science Cloud
In Europe, open science is promoted and supported by the European Open Science Cloud (EOSC). In order to give Dutch researchers and research communities easy access to this cloud, SURF is taking part in various EU projects relating to the EOSC.
More information