edubadges: issuing digital certificates to students
edubadges is the digital certificates platform for the Dutch education community. edubadges enable you to award students or workers with evidence of knowledge and skills they have acquired. An edubadge is issued electronically within a secure and trusted SURF platform.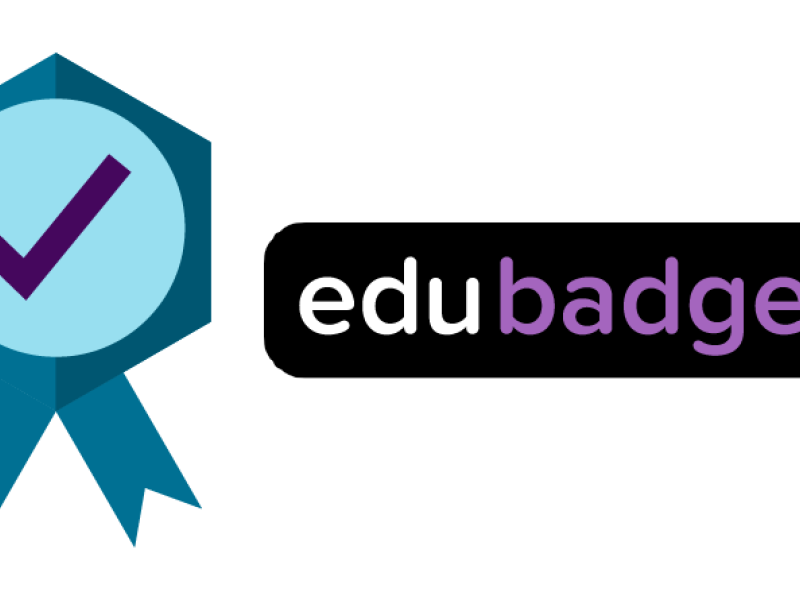 About edubadges
Reward your students with an edubadge for knowledge and skills they have acquired, either as part of a regular accredited study programme or during a non-formal programme of learning. edubadges is the digital certificates platform for the Dutch education community.
What are edubadges?
An edubadge allows students to demonstrate the knowledge and skills they have acquired in a 'portable' format. This can make it easier to switch from study to work and also to switch between study programmes.
Recognition for achieving learning outcomes
edubadges enable you to award students or workers evidence of their achievements. An edubadge is an electronic certificate that provides detailed information on the content of the learning outcomes achieved. Students collect edubadges in their edubadges backpack and can share an edubadge with employers or other educational institutions.
Lifelong learning
Students expect convenience and freedom of choice to study what they want, where they want, in their own time and at their own pace. Not just during their studies, but afterwards too. By issuing edubadges you offer them the flexibility they are looking for. The edubadges are linked to a new institution-wide identity, eduID, which will remain available after graduation and will last a lifetime.
A single platform for the Dutch education community
An edubadge is issued in an electronic format within a secure, trusted platform. They are stored and managed securely within SURF's systems. The national platform makes it possible to compare, exchange and combine edubadges.
Privacy of students comes first
The edubadges issuing process is GDPR-compliant. Students request the edubadge themselves and give their consent via the platform for their personal data to be used for the purpose of issuing the edubadge. This means that students are always in control, and can share the information about their knowledge and skills with external parties as they see fit.
Easily check authenticity
The student and the viewer of an edubadge want to be sure that the edubadge is authentic and can verify the issuer. Every edubadge issued can have its authenticity verified at the touch of a button.
Features of the edubadges platform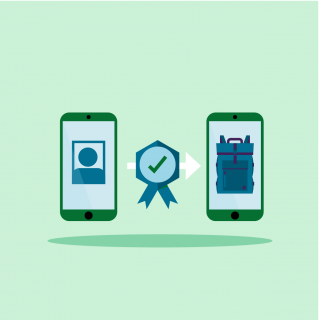 For institutions:
manage roles and privileges within the platform
create, edit and issue edubadges
For students/workers
edubadges backpack in which to keep all edubadges received
share edubadges electronically with employers or other institutions
For external parties
verify the authenticity of edubadges
edubadges in brief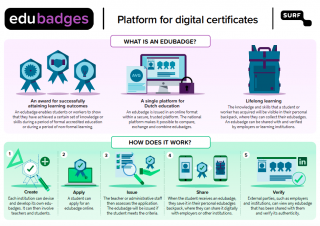 The infographic summarizes at a glance what edubadges are and how it works.
Become an edubadges platform affiliate
Before you can start using edubadges, there are some formalities to complete first. First of all, you need to affiliate your institution with the edubadges platform. Read more about the affiliation process.
Rates
If you work at a higher education institution that is already part of the SURF network, your institution will not incur any additional charges for edubadges.
Additional fees apply to secondary vocational colleges (MBO), university medical centres (UMCs), research institutes and organisations in other sectors. You can find these fees in the SURF Services and Rates brochure (PDF).
Interested in edubadges?
Once your institution is affiliated with the edubadges platform, you can immediately start issuing your own edubadges. If you don't know whether your institution is already affiliated, or if you're the lone edubadges pioneer within your institution, please contact the edubadges team for assistance via support@edubadges.nl.
Pilot Microcredentials
De dienst edubadges wordt ingezet bij de landelijke pilot Microcredentials van het Versnellingsplan, waar 32 instellingen aan meedoen. Daarin wordt instellingsbreed samengewerkt aan een stelsel waarbinnen microcredentials een erkenbare en herkenbare waarde hebben.
Stay updated
Sign up for edubadges updates and you will receive an email up to 4 times a year with the latest developments (in Dutch).