Helpdesk Data and Computing Services
You may request support from or provide feedback about SURF's data and computing services by contacting us via the Service Desk.
Contact
Availability
Support is available Monday to Friday from 9:00 until 17:00, excluding the following holidays:
New Year's Day
Good Friday
Easter Monday
King's Day (April 27)
Ascension Day
Whit Monday
Christmas
Second Day of Christmas
New Year's Eve
SURF will provide limited support on 28, 29, and 30 December (Christmas closure).
Requested information
You can help us a lot in handling your support request or complaint by providing as much information as possible. Please accompany your request or complaint with at least
your name
login name
email address and/or telephone number
and, depending on the problem:
the name of the computer system involved
the location of the jobscript
the identification number of the batch job
Guaranteed response times
Questions and complaints arriving our servicedesk portal will be acknowledged to the sender within two working hours. As a rule you will receive a solution or an answer within 16 working hours after the receipt of acknowledgment. In case this is not feasible you will be informed about this within the time interval mentioned, together with an estimate of the time needed to answer your question or deal with your complaint.
Other response times
Guarantees for the time interval to receive a response are only given for questions and complaints received at the servicedesk portal. Questions and complaints received otherwise, e.g. email addressed to a person, will be answered, but we do not guarantee a time interval for the response.
Please do not hesitate to contact us. We will try to handle any question, request or complaint to the best of our abilities.
ISO 27001 certification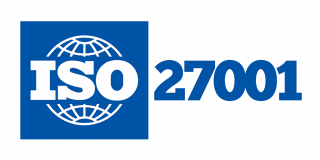 Customers of our data and computing services must be able to rely on the fact that research data and other confidential information stored and processed by SURF are in safe hands. SURF's research services are ISO 27001 certified. This means that we meet the high requirements of this international standard in the field of information security.
General Terms and Conditions for Data and Computing Services
Version 1 (pdf, May 2016) of the SURF General Terms and Conditions apply to agreements concluded before 16 October 2019.
Version 1.3 (pdf, 23 April 2021) of the SURF General Terms and Conditions apply to all agreements (including renewals) concluded from 16 October 2019.