SURF Open Innovation Lab
Together with our members and partners, we explore technological innovation for education and research. The focus is on challenges of the day after tomorrow (2-5 years in the future). By experimenting with new technologies, we discover more about their possibilities and applications.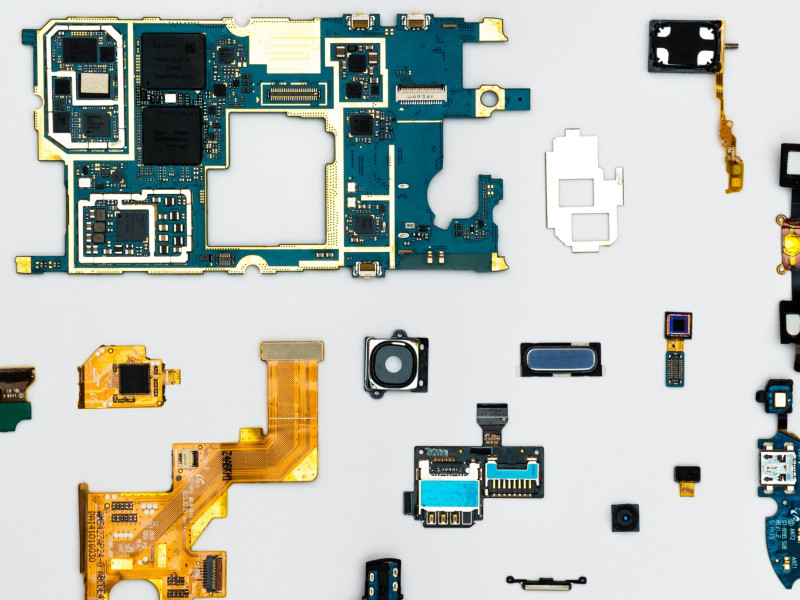 About the Lab
By anticipating the longer-term needs of education and research, the potential of new technologies is maximised. We can support innovation in education and research by providing relevant infrastructure, services, facilities and expertise, now and in the future.
Focus on the challenges of the day after tomorrow
The Open Innovation Lab experiments with new technologies and focuses on innovations for education and research. Our teams address the challenges of 2-5 years in the future. Challenges of today or tomorrow (next 1-2 years), incremental innovation (improving an existing product by making modest improvements) or service development do not fit here.
The Lab's output
SURF invests in knowledge innovation with the Open Innovation Lab.
The experiments provide knowledge, expertise and insight. For example, in the possibilities and potential impact of new technologies on research and education, such as for new infrastructure and applications.
Service concepts
Some of the experiments lead to validated service concepts, which we can then use for service improvements or new services for our members. The service improvements or new services are realised by our service department.
More frequently asked questions and answers:
How does the Lab innovate?
We use various approaches to gather knowledge and insight. Examples of our approach are:
futuring (a method to identify relevant trends and make strategic choices);
assessments (investigating possible consequences and impact of the use of new technologies);
ideation (developing new ideas);- Proof of Concept (validating concepts and ideas by experimenting and building working concepts and checking if they fit the needs) and
pilots (small-scale implementation of the solution to determine its viability).
In which areas does the Lab innovate?
The Lab focuses on 4 technological innovation themes:
Future Computing & Networking
Artificial Intelligence
Edge-oriented Technologies
Data Processing & Data Management Technologies
Who does the Lab collaborate with?
The Lab focuses explicitly on cooperation. On the demand side, we gather input and co-create with research and educational institutions and research communities.  And on the supply side, we discuss and experiment together with researchers (e.g. from computer science and computer science), technology providers (suppliers of hardware, software or cloud technology with whom we try to generate solutions) and the Netherlands eScience Center. We are also increasingly involving master's students in parts of the experiments and projects.
Who is invited to collaborate and how does that work?
We are open to collaboration with all kinds of partners, from SURF members to technology providers and businesses. The Lab currently collaborates with partners in many different ways, and those collaborations are truly tailor-made. Cooperation is achieved through personal coordination between interested parties and SURF specialists.
Are you interested in discussing how you can participate? If so, contact the Program Manager for the relevant innovation theme:
Future computing & networking: Sagar Dolas
Edge-oriented technologies: Erik Kentie
Data processing & data management technologies: Mark Huijs
Artificial Intelligence: Axel Berg
What are the Lab's objectives?
We are committed to:
ensuring that the knowledge and facilities of the national infrastructure meet long-term needs through collaboration with organised research communities in knowledge innovation;
intensifying collaboration with institutions, through the development of more transparent and clear cooperation frameworks;
inspiring by sharing knowledge and insights gained and inspiring our members and environment to keep innovating.
The Lab has specific objectives for each theme. Broadly speaking, these objectives concern:
gaining insight into the possible application of (new) technologies and the impact and potential added value thereof for research and education;
gaining more insight into the possibilities and opportunities for digitisation of research in labs, and insight into where cooperation between institutions pays off;
validation of applications of new technologies and concepts in research.
What core values are at the heart of the Lab?
Four core values play a role:
Looking ahead. We want to be at the leading edge of vision and to inspire and pave the way for new opportunities and possibilities for the future ahead.
Experimentation. We aim to develop prototypes and Proofs of Concept.
Collaboration. We consider open collaboration with SURF members, NLeSC, the business community and partners essential.
Open. We are committed to an open sharing of knowledge, expertise and concepts.