edusources: national platform offering a wide range of educational resources
edusources is the platform for digital (open) educational resources for Dutch education. With edusources, instructors, librarians and students have access in one place to a diverse range of digital educational resources. Educational resources are stored and made available within SURF's safe and reliable platform.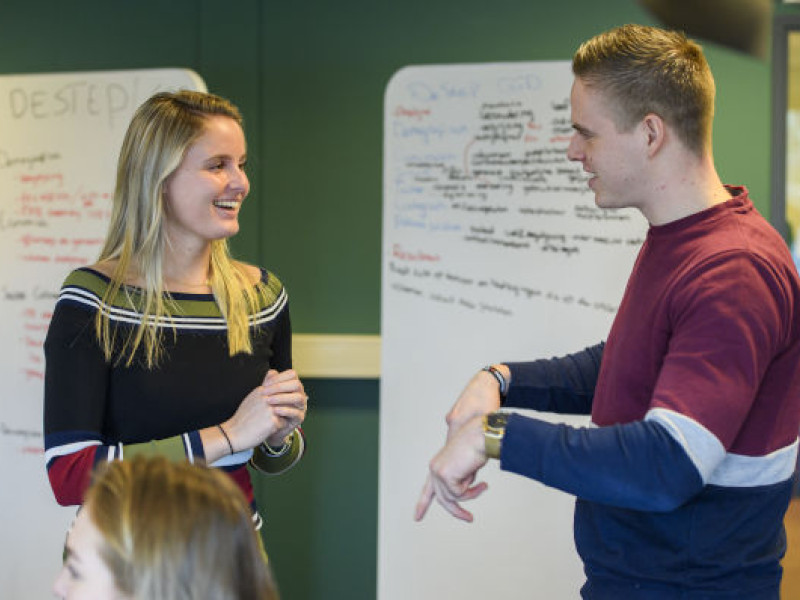 Further development of edusources
How can we make searching for open learning resources easier and more efficient? SURF wishes to encourage the use of (open) digital learning resources in Dutch education. We are therefore investigating the technical options for making sharing, searching for, and evaluating them easier and more efficient.
Ambitions
With edusources, teachers, librarians and students have access to a diverse range of relevant digital learning materials in one place. The resources are openly available to everyone or semi-open, with limited access only for colleagues or members of a professional community. The range of resources covers all disciplines and the materials are of high quality and suitable for reuse.
In order to achieve this ambition, the focus of the further development of edusources in 2022 will be on:
User-friendly searching in edusources
SURF is exploring technical options to enhance the user-friendliness of edusources. For example, we are focusing on improving the searching and finding of educational resources within the platform. This includes the search function and filters, terminology (for example subject vocabulary), previews, structuring of collections, and new suggestions. We are also working on a link to make it possible to search for educational resources from edusources in a learning environment. 
Broadening the relevant range
SURF is constantly focusing on increasing the number of collections on edusources. For example, we support professional communities that participate in the Incentive Scheme for Open and Online Education in developing and making available their collections of educational resources in edusources. Colleges and universities also have the opportunity to make use of the Accelerate with Edusources Scheme. We are also broadening the range by opening up other relevant databases, based on the advice of the Content Advisory Council (a group of subject specialists who advise on collection development).
Supporting and strengthening communities
We support professional communities of instructors, for example by investigating how SURF can make existing collaborative environments more accessible via edusources so that the entire cycle from creation to publication is supported. This also includes working with quality models and publishing materials on a community's own website. In this way, we want to contribute to the visibility of the materials of a department and the community itself.
Collaboration with the Digital Learning Resources Acceleration Zone
The edusources team maintains close contact with the Digital Learning Resources Acceleration Zone, part of the Acceleration Plan for Educational Innovation with ICT. Various institutions and professional communities are participating in the Acceleration with edusources scheme, which allows them to experiment with edusources free of charge for a year. We are also sharing knowledge and experience in the form of step-by-step plans and training courses, which will be incorporated into the national support desk for digital learning resources within the Acceleration Plan.
Stay informed
Sign up for updates on the use of OER and you will receive an email up to 4 times a year with the latest developments.