edubadges: issuing digital certificates to students
edubadges is the digital certificates platform for the Dutch education community. edubadges enable you to award students or workers with evidence of knowledge and skills they have acquired. An edubadge is issued electronically within a secure and trusted SURF platform.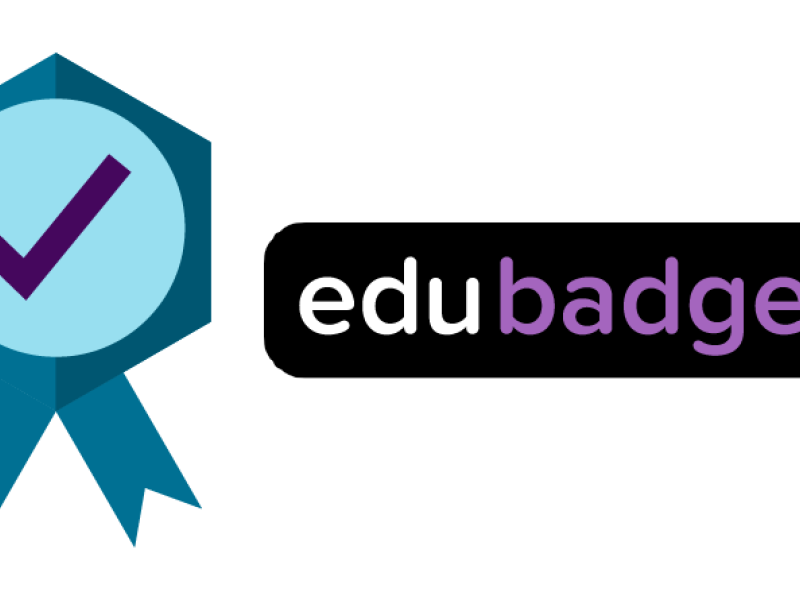 Get affiliated with edubadges
Before you can start using edubadges, there are some formalities to complete first. First of all, you need to affiliate your institution with the edubadges platform. Here's how you do it.
Already affiliated?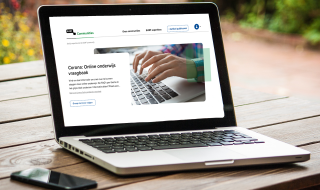 The first question to ask is whether your institution is already affiliated with the edubadges platform. These are the 20 participating institutions that issue edubadges.
Universities
Erasmus Universiteit Rotterdam
Maastricht University
Rijksuniversiteit Groningen
Tilburg University
Universiteit Twente
Universiteit Utrecht
Vrije Universiteit Amsterdam
Wageningen University Research
Universities of applied sciences
Avans
Fontys Hogescholen
HAN University of Applied sciences
Hanzehogeschool Groningen
Hogeschool Rotterdam
Hogeschool Utrecht
Hogeschool Saxion
NHL Stenden Hogeschool
Senior secondary vocational education (mbo) institutions
Albeda
Deltion College
VISTA College
mboRijnland
Getting started with edubadges
If your institution is not yet affiliated and you want to be the edubadges pioneer at your institution, please contact us at support@edubadges.nlIn an online introduction session, we will walk you through the steps needed to connect your institution to the edubadges platform. We will also discuss how you want to use edubadges within the education programmes offered by your institution (your 'edubadge case').
Four steps to affiliation with the edubadges platform
SURFdashboard: two actions by the SURF institutional contact person (ICP) or SURF-authorised person in charge at the institution (BVI).

Request edubadges service
Designate and register the institutional admin

Complete GDPR compliance procedure
Technical: activate SURFconext for log-in
Create institution on the edubadges platform and assign role and privileges to edubadges institutional admin
1. SURFdashboard
You can get started as your ICP (SURF Institutional Contact Person) or BVI (SURF-Authorised Person in Charge) in the SURFdashboard:
if you have requested the edubadges service
if you have designated an edubadges institutional admin
The ICP or BVI will receive an e-mail request from the edubadges team to take make the necessary arrangements. You will, of course, also receive a copy, and we will let you know as soon as this has happened.
Request the edubadges service
Applying for SURF services from the SURFdashboard is the responsibility of the ICP (SURF Institutional Contact Person) or BVI (SURF-Authorised Person in Charge at the institution). The ICP or BVI can also see the costs in the SURFdashboard and sign the necessary contracts.
Pricing
The service will form part of the basic package offered to every higher education institution affiliated with SURF and will become available from 1 October 2020. The fee for the basic package will be increased from 1 January 2021. Furthermore, every higher education institution using edubadges must sign the appendix to the user agreement.
For secondary vocational education (mbo) institutions and organisations in other sectors affiliated with SURF, edubadges forms an additional service and will be charged for accordingly. This means that your institution will have to sign an appendix to the user agreement and that your use of the service will be charged additionally from 1 January 2021.
Designate and register the edubadges institutional admin
In order to ensure that the issuing of edubadges happens in an organised manner, each institution must have an edubadges admin. The ICP or BVI designates an edubadges institutional admin and registers this person via the SURFdashboard. The edubadges institutional admin will act as the owner of the institutional data within the edubadges platform and is authorised to assign and manage roles and privileges. This gives the institutional admin an overview of all initiatives and prevents the uncontrolled proliferation of edubadges within an institution.
What does the edubadges institutional admin do?
One-off
Ongoing
Keeps track of institutional initiatives relating to edubadges, ensures that they fit within the institutional structure and also that they are coherent.
Manages the institutional data.
Coordinates with the edubadges case manager how best to organise the desired badge structure to ensure it is in line with other edubadge initiatives within your institution (linchpin role).
Use the 'invite' function to assign roles and privileges to colleagues within your institution and to keep track of these designations.
Advises and instructs lower-level admins.
Is the central point of contact for SURF.
Who can best fulfil this role?
This person may come from any of a number of departments within your organisation, depending on how it is structured and operates, and depending on where responsibility for issuing and organising the structure of edubadges has been delegated. This could be a functional administrator of the educational systems, but might alternatively be a staff member in the student administration department.
2. Complete GDPR compliance procedure
In this step, the institution fine-tunes the conditions for issuing edubadges and the required statements that students must approve in the edubadges platform when applying for their first edubadge. These conditions may differ from one type of edubadge to another (formal/non-formal). This statement will spell out for students exactly how their educational institution and SURF will handle their personal data, and they will ultimately consent to the processing of their personal data.
What needs to be set up?
SURF's data protection officer will make an appointment with the data protection/security/privacy officer within your institution to assist in making the right choices and finalising the statements. Prior to this, he or she will send an e-mail with an explanation of the options. SURF makes standard texts available for each variation. Your institution is of course free to modify these or provide your own texts.
As soon as the institution has established the conditions and the statements have been finalised, SURF will set this up at the institutional level in the edubadges platform.
Because of the considerable impact on the primary process (compared to other SURF services), the relevant data protection officers (for example, data protection/security/privacy officer) within the institution will be explicitly involved in this affiliation process. edubadges differ from other SURF services in that the deployment of edubadges is much more dependent on educational objectives. As a result, GDPR-related choices (e.g. the conditions) are made based on these objectives and these choices may differ from one objective and/or one institution to another.
 
In order to suit different situations in different institutions, the edubadges service supports a variety of conditions.
3. edubadges activate in SURFconext
As soon as the previous steps have been completed, SURF will ensure that you can log in to the edubadges platform via your institutional account www.edubadges.nl.
4. edubadges-create institutional admin on the edubadges platform
SURF creates your institution within the edubadges platform and then invites the edubadges institutional admin by e-mail to accept his or her new role and privileges as the institutional admin.
The institutional admin logs in, accepts the terms of use and can then get started. The institutional admin completes the metadata fields for your institution (including the institution's logo and a description) and will then be able to assign roles and privileges to colleagues.
If necessary, SURF's edubadges team will make an online appointment with the institutional admin to run through the options and set up the desired structure together.