Using learning analytics
Learning analytics can help improve the quality of education, enhance study success and prevent study delays or drop-outs. It seems to hold great promise for education. But how can you best utilise the potential of learning analytics, and what are the benefits?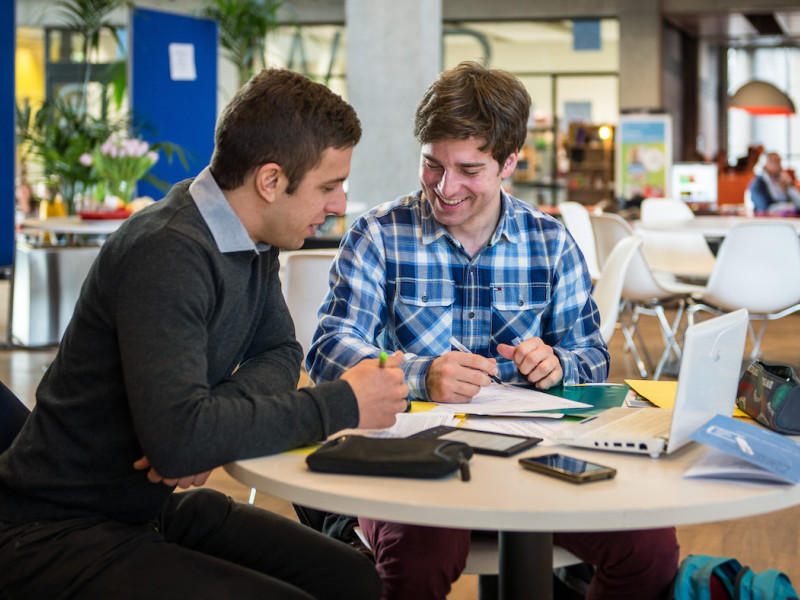 What is learning analytics?
Educational institutions have a lot of data on their students. Learning analytics is the collection, analysis and reporting of data from learning environments to improve the learning process of students. This information can then be made available to students, instructors or programme management. Personal study data that can be traced back to individual students can be used to provide customised advice to students. Non-retrievable data can provide information about the quality of education, the programme or the institution.
What are the benefits for students and instructors?
Analysing study data is a logical consequence of online education. Study data provides insight into study progress and is useful for students and instructors. As an instructor, you have more grip on online study behaviour, so that you can support students and prevent them from dropping out. And students receive more personal guidance in this way. Study data also helps to improve online material. Data about how often, for how long, when, and how material is used provides insight into the question of whether the material is doing what it is intended to do.
What challenges do institutions face?
Many institutions are aware of the possibilities offered by learning data. Yet learning analytics is not yet being used on a large scale. That's mainly because it's not easy to actually do so.
The challenges are:
For what purpose do you use study data? And how do you support teachers in using learning analytics?
Which technical solutions do you need to perform reliable analyses in a safe way?
How can you use student data responsibly?
What does SURF do to utilise student data?
SURF helps institutions use student data safely and reliably in order to improve their education and provide better guidance for students. We do this in close collaboration with the institutions and the Use of Safe and Reliable Study Data Acceleration Area, which is part of the Acceleration Plan drawn up by the VSNU, the VH and SURF. We also collaborate with the Learning Analytics Special Interest Group.
Vision development: we help institutions formulate their vision and policy on the use of study data.
Service development: we ensure that services provided by market parties for using study data are available via SURF. If necessary, we will have new services developed, or we will do that ourselves.
Knowledge development and sharing: we provide a meeting place for experts and translate the knowledge they have and the knowledge we acquire together into practical tools. We also share this knowledge in an accessible way with anyone who wants to make use of it.
Join one of these communities:
SIG Learning Analytics
Join the Special Interest group Learning Analytics to build and share knowledge with experts from institutions within higher education and research.
Read more about the SIG Learning Analytics (in Dutch)
Acceleration zone Learning Analytics
The 'Secure and reliable use of learning analytics' zone of the Acceleration Plan provides preconditions that allow institutions to manage the storage and analysis of study data, with attention to privacy and security. See the plans and activities for 2020.
Read more (in Dutch)