The doctorate of a sweet tooth
For years we have known that almost all forms of human behaviour are partly hereditary. With her research, Fleur Meddens now shows that predicting this behaviour is also possible on the basis of DNA.
In Hollywood, films about predicting human behaviour are usually a success. Fleur Meddens, a researcher in this field, is indeed a fan of blockbusters such as Gattaca and Minority Report, but she immediately nuances: "Predicting behaviour on the basis of DNA is still quite controversial. This kind of films enhance people's fears, but that's not really necessary. We can't and probably won't be able to predict the behaviour of individuals by studying DNA. However, it is good to reflect on the ethical issues surrounding our research."
Refuted by science
In May of this year, Fleur Meddens obtained her PhD at the Vrije Universiteit of Amsterdam. "Such a doctoral ceremony is of course a formality," Fleur looks back. "Still, I was very nervous. There were many colleagues and family present, so I wanted things to go as smoothly as possible. That's why I practiced for a while beforehand. The best compliment I received came from someone who said that I show scientific maturity at a young age. That was good to hear."
Fleur's research is entitled 'The Molecular Genetic Architecture of Human Behaviour'. For years we have known that almost all forms of human behaviour are partly hereditary. With her research, Fleur Meddens now shows that predicting this behaviour is also possible on the basis of DNA. The predictive power is still small, but will increase as more scientists tend to dive into the subject.
"My PhD took over 4 years. Broadly speaking, I try to understand why people do what they do. There are many vague hypotheses about this, which are usually refuted by science. How does the brain work? What makes one person susceptible to depression and the other not? Our research is the basis on which biologists can proceed."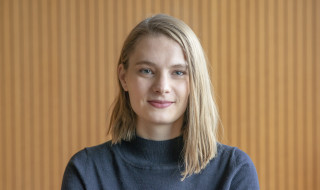 Cradle
"I started as a bachelor student at Amsterdam University College," continues the 28-year-old from Amsterdam. "Here, I could discover what I really wanted to do. I found neurosciences interesting, but in the end, it turned out to be quite boring. So, I got attracted to the medical direction. I started studying epidemiology. Then I ended up with my current boss Philipp Koellinger, Professor of Genuine Economics at the VU. To put it simply; he wants to explain human differences by using genetic data."
With Fleur Meddens, the focus of her research was on genetic variants that predict behaviour and on the biological functions of these variants. In doing so, she studied various forms, such as eating habits, risk-taking behaviour, well-being, and level of education.
"Behaviour is, of course, also influenced by your environment. In which house will your cradle be placed? You don't have any influence on that, nor on the genes you inherit. I am a huge sweet tooth. Why do I like sweet things so much? I have inherited some of it from my parents. The emphasis here is on the words 'some of it'. Maybe my parents are sweet-toothed too and maybe they used to bring a lot of candy into the house and I had a lot of access to candy when I was a child. On the other hand, if they were able to suppress it, my environment might have played a smaller role. What had a bigger influence; my environment or my DNA? It is difficult to get a conclusive answer to that question."
Fleur discovered that eating habits are mainly controlled by the brain and that genes linked to the level of education are mainly active before birth. It also turns out that a person's well-being has other genetic causes than depressive symptoms. And that risk-taking behaviour cannot be predicted by looking at genes with dopamine function. The results also got personal: "I found a very consistent relationship between high protein intake and poor health. I always mention that I am a vegetarian, so there might be a little conflict of interest here, haha."
Challenge
Her research took place within a large international research consortium, with the help of SURF and the Dutch supercomputer Cartesius. "My colleagues had stored data on SURF's LISA servers. After 2 years, we got access to Cartesius. That was really fantastic. LISA was very popular at the time and the waiting times were sometimes quite long. With Cartesius, I didn't have to wait and the calculations were really super fast. Information from 500,000 people with 14 million genetic variants generates terabytes of data, but the calculations took less than half a day. Working on this scale is particularly challenging. As a researcher, you automatically gain more knowledge of IT. That's really nice if it allows you to work faster."
The data for Fleur's research came from a large British biobank. "Another supplier," she adds, "is the American company 23andMe, where consumers have their DNA checked for origin and health issues via saliva. Some universities and suppliers make data available for only a few thousand euros, that's why many researchers have the same data and there is a lot of competition. 23andMe does not supply any data. We submit an analysis plan to them, which they then start working on themselves. We only process their results. This is how they protect the the privacy of their customers."
Ethical
It goes without saying that privacy is a high priority in this type of research. "All data is anonymised and securely stored in SURF's protected environment. On the other hand, DNA does identify who you are and, by definition, is never anonymous. The names, dates of birth, and addresses of the people concerned are not known to us. However, we do have information regarding origin and medical data."
"In addition to privacy, we talk a great deal about ethical issues among ourselves. My supervisor has just written a policy report for the European Commission and I was recently asked to give a lecture on ethics in Rotterdam. This is really new to me and it concerns issues that have a deep impact on society and research. An American scientist, for example, has set up a company where people undergoing an IVF treatment can refuse embryos with sings of intellectual disabilities. The company wants to expand this with selection of embryos at educational level. That is a scary development. Moreover, the predictive power of such a selection is limited. Children benefit much more from a good and loving upbringing. I am sure that this plays a much greater role on the educational level of a child."
Since her PhD, Fleur Meddens divides her time between the VU and Erasmus in Rotterdam, where she specialises in health economics. "I do research on mental health inequalities and have an appointment there for 3 years. In Amsterdam I am now working one day a week on a major study into how often people move. Hopefully in 10 years' time I will still be working in science. Working abroad for a while also appeals to me. Leaving The Netherlands is not that easy, because in my field of expertise our groups at the VU and EUR are really top-class. Yes, I have to admit, even my own behaviour remains difficult to predict."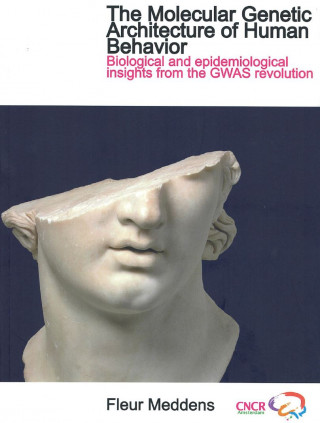 Interesse in meer persoonlijke verhalen over de impact van onze innovaties?