SURF provides services and expertise on which its members build their own digital services and processes and on which students, researchers, instructors, and staff (in)directly depend. For each area, we look at how to implement theses services as effectively as possible.
Practical consequences
We closely look at how to implement each service as effectively as possible, either through joint procurement or by building and managing our own. The changes within the SURF organisation will have some practical consequences for our members and other contacts. This also applies to our services:
SURF's services will be organised in new domains, but for the time being the portfolio won't be subject to change.
In a few cases, (end) users may be given different contact persons within SURF and/or a different service desk.
A distinction will be made between service provision and technological (process) innovation for education and research.
Close collaboration between innovation and service provision is crucial. After all, successful innovations can lead to successful services, thus making a difference for education and research.
New agreements and possibly new conditions may be required.
A joint tendering calendar will ensure that members have the required scope to effectively influence choices.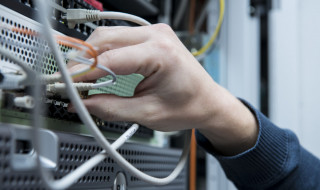 Service development
Some important principles in the management of service provision and development (see also Governance) are:
The Executive Board takes strategic decisions about the service portfolio.
The CSC chairpersons advise on the progress of life cycle management (including business models) and portfolio management (advising on all services and activities).
Each sector is represented in the SPA. The SPA members guard the interests of their own sector. 
Together with the SPA, SURF evaluates business cases for services (cost structure, pricing model) and makes it more attractive to purchase services collectively. The pricing model is transparent, making it clear to the members what an increased demand/purchase of service means for the cost level and rates. By opting for smart pricing models, we also make services accessible to small institutions.
All organisational changes that have an impact on decision-makers and users of the SURF services are communicated on time via the usual channels, events, and through this page.