How to organise educational innovation with IT?
Educational innovators who wish to help lecturers bring about educational innovation with IT will find inspiration and decision aids here. A number of higher education institutions have investigated how they enable instructors to innovate their teaching.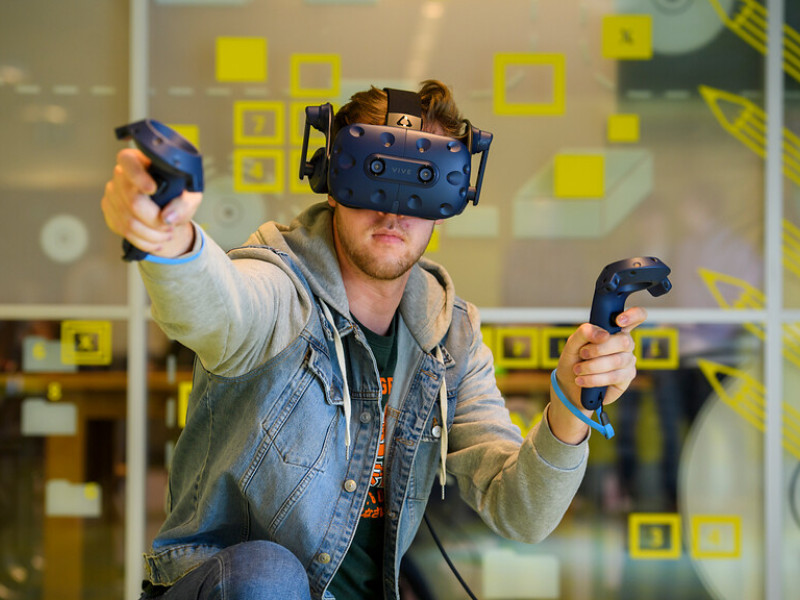 Interviews with institutions
The focal points and choices were derived from interviews with various institutions that (wish to) support lecturers in innovating their teaching. A detailed case description was drawn up for each of these institutions.
If you want to know in more detail how the interviewed institutions organise educational innovation with IT, you can take a look at the following five cases:
Utrecht University of Applied Sciences
Utrecht University of Applied Sciences (HU) applies an institution-wide course of action in combination with demand-driven support for instructors. Blended learning is one of the basic principles in the HU's educational vision. Thanks to the institution-wide programme, 90% of the study programmes are now working on redesigning their education. The HU has had its own digital institutional platform developed (HUbl). The lecturers have been strongly involved in this. In general, the support is strongly interwoven with the organisation, although recently a movement towards centralisation of the educational support has been started. The redesign of education takes shape through co-creation between instructor and support. For example, camera people, editors and didactic support staff are available in an internal studio.
Read more about this case study (PDF, in Dutch)
Saxion
Saxion also works with a blended education concept, but each academy determines its own ambitions in this area. The initiative for innovations usually comes from below. The support is centrally assigned to an IT&O programme; it may concern requests from individual teachers, but also the redesign of an entire curriculum. The central programme has four types of support staff: functional administrators, instructional designers, advisors, and a video team. Teachers are offered professionalisation at team level, which always results in the redesign of an existing course.
Read more about this case study (PDF, in Dutch)
University of Utrecht
At Utrecht University, the central Educate-it programme has been the pivot in the support of blended and online education since 2014. The programme is strongly demand-driven and the support is decentralised, but centrally coordinated: each faculty has its own faculty Educate-it team. The use of student assistants ensures a fast response time to support questions. Teachers make use of five distributed do-it-yourself video studios. Ambassadors of successful forerunners ensure that most lecturers are reached. Utrecht University aims to merge the central programme into the existing organisation by 2020.
Read more about this case study (PDF, in Dutch)
Erasmus University Rotterdam
Since 2014, Erasmus University Rotterdam has had a strategic programme called 'Digital = Normal', which encourages innovation with central resources. Support is partly centralised, for example in a one-stop shop for making MOOCs. Other support services are organised on a dispersed basis. This applies, for example, to professional development for instructors. A centrally organised community is being developed. The intention is for it to be used and implemented more widely outside the circle of forerunners.
Read more about this case study (PDF, in Dutch)
Delft University of Technology
Innovation at Delft University of Technology is largely a bottom-up development, with lecturers receiving central funding and support. Lecturers can periodically submit project proposals for internal tenders. In 2014, TU Delft established the Extension School for Open and Online Education, a "virtual faculty" for online education. Here, online education policy is formulated, implemented, stimulated and didactically supported. In addition, a video studio is available, educational support and a physical location to experiment with educational innovations. In 2018, this will be merged into a one-stop shop.
Read more about this case study (PDF, in Dutch)