DDoS filter automatically on in 2023 for even better protection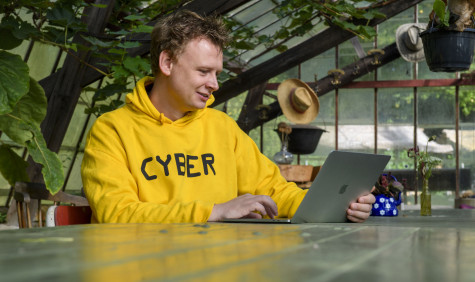 More and more institutions victims of DDoS attack
Since the beginning of last year, it has been possible for institutions themselves to enable or disable the DDoS filter. "Institutions can turn on the filter themselves, but they often find out late that the functionality exists," says SURFcert chairman Wim Biemolt. In a DDoS attack, the regular capacity of a system, online service or infrastructure is attacked by overloading it with data traffic. "Over time, we saw more and more institutions falling victim to a DDoS attack. This can be detrimental to the reachability of one or more institutions and ultimately causes systems to be unavailable or barely accessible."
More attacks around exam week
Especially around exam weeks, institutions see an increase in the number of DDoS attacks to the institution. "For example, when a student had not learned his exam properly, it was common for the student to launch a DDoS attack," says Wim. The danger is that an institution's internet connection is overloaded. This, of course, greatly affects staff and students at the institutions.
Insight into traffic
Besides protection against DDoS attacks, you also get insight into the statistics of the attack in the SURF Network Dashboard. The filter provides protection against UDP-based DDoS attacks in 99% of cases. "It is a protection against the most common DDoS attacks, but of course it does not offer complete protection. It is important to always stay alert and contact SURFcert if necessary," says Wim.
Cybersecurity Month
October is Cybersecurity Month. This whole month, various organisations, worldwide, draw attention to cybersecurity (awareness). Read more articles on cybersecurity.