Launch of new Dutch research portal as replacement for NARCIS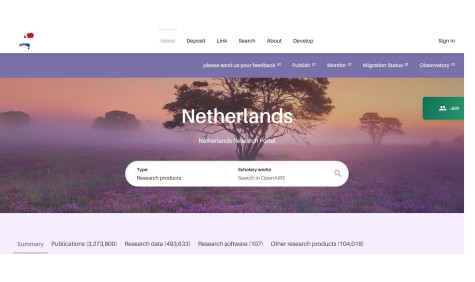 The new portal can be used to get a good overview of the Dutch scientific landscape. Both universities and research institutes contribute their publications and datasets to the portal. Important functional improvements include an advanced search function, new classification methods based on artificial intelligence, advanced linking and better monitoring.
The realisation of this project contributes to sharing, finding and evaluating publicly funded research and making it accessible in a user-friendly way. The new Dutch research portal is the result of a collaboration between OpenAIRE, UKB and SURF.
More information?
Curious? Take a look at the new research portal Netherlands Research Portal.