Hybrid education
Hybrid education has taken off in 2021. But what is hybrid education? And why do you need a hybrid classroom for it? How is it already being used at educational, what do teachers and students think of it and how is the technology arranged?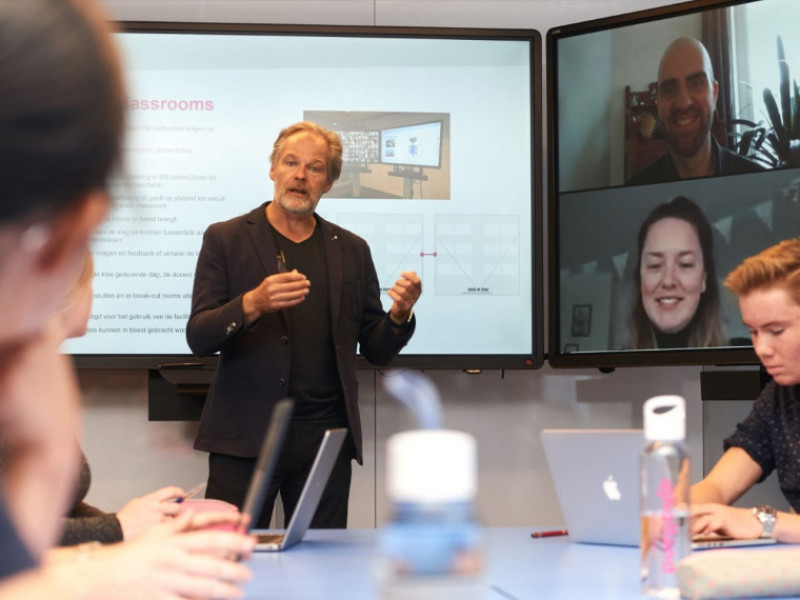 More information on Hybrid Education
There is a lot of information available for organizing and facilitating hybrid education. Join one of the SIGs or read more at the resources below.
Download the full publication
Download all infographics in one pdf
Special interest groups
Join one of the special interest groups that are working on this topic:
Read more at surf.nl/learning-spaces  
Sources
About this theme site
This theme site has been compiled with the greatest care. Do you see errors, do you miss things or do you have tips to improve the website? Please contact Michel Jansen at michel.jansen@surf.nl.
Authors
Marij Veugelers (Veugelers Consultancy)
Michel Jansen (SURF)
With the cooperation of
Frank Gombault (Inholland)
Production
Niels Mous (SURF)
Jan Michielsen (SURF)
Infographics
Ben Peters (De Hondsdagen)