"It's about whether you are willing to act on public values"
SURF is joining PublicSpaces, a coalition of public organisations from the cultural and media sectors that is committed to protecting public values in the digital age. Geert-Jan Bogaerts of PublicSpaces and Jet de Ranitz of SURF explain why the alliance makes sense.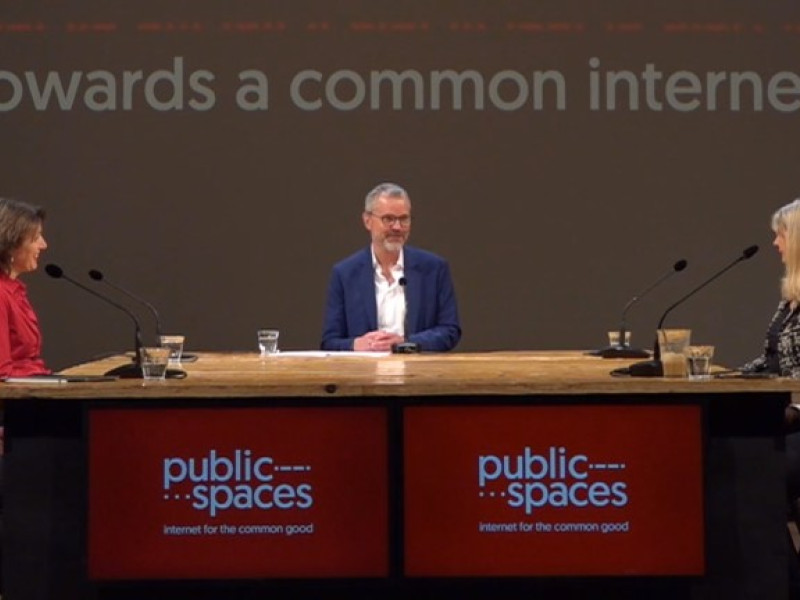 Under the umbrella of PublicSpaces, over 35 museums, public broadcasters, libraries and festivals are working together to solve a common problem: for their communication, information and media circulation, they are largely dependent on large tech companies and their platforms. The commercial interests of big tech are sometimes diametrically opposed to the values that public organisations strive for, such as privacy, autonomy and transparency. It is a problem that SURF has also been adressing for some time, with a series of seminars and a Values Guide to digitization in education, among other things. SURF and Kennisnet have therefore recently become part of PublicSpaces.
Geert-Jan Bogaerts, head of digital media at the VPRO and founder of PublicSpaces, considers it invaluable that the education sector has now joined PublicSpaces. Jet de Ranitz, CEO of SURF, is also looking forward to the collaboration. "We all face the same dilemmas," she says. "Everyone looks to each other for answers. We will only find them by bringing as much wisdom to the table as possible. The more different perspectives, the better."
Digital Powerwash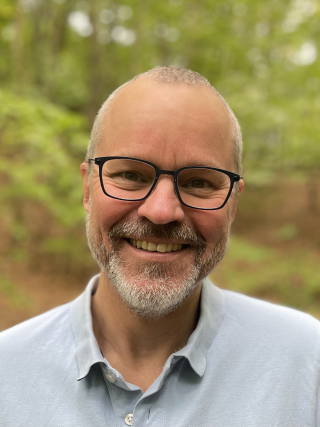 What does the coalition expect from the new partners? Bogaerts sums up: "First of all, that the message of PublicSpaces be spread, but SURF already did that. SURF's most important contribution is to join forces in order to arrive at alternatives: IT infrastructure and applications which better meet our demands in terms of public values. We are also asking for commitment to implementing the Digital Powerwash Method that we have developed within PublicSpaces. Partners must be able to analyse their own IT environment. To what extent does it comply with the public values we are striving for? That analysis should lead to a roadmap for replacement investments. Most applications have a life cycle of about five years. By the time they need to be replaced anyway, we expect partners to choose alternative applications that score higher on public values. Finally, we ask all partners to share both their own Digital Powerwash Analysis and their roadmap with their own audiences and with partners within the coalition."
Self-development and sharing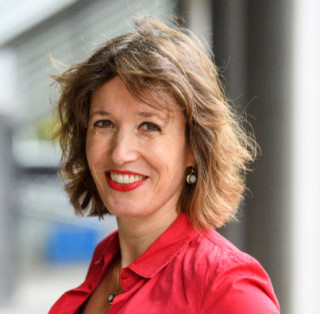 Transparency makes it easier to realise economies of scale and increases the appeal of value-driven innovations for market parties. It also makes it clearer which functionalities are not provided for by the market. PublicSpaces aims to fill those gaps itself. SURF's knowledge will be very useful in this regard. Within the classification of PublicSpaces, SURF is a supporting partner rather than a founding partner, because SURF's financial contribution is relatively small, but Jet de Ranitz expects that SURF will more than compensate for this with knowledge and effort in kind. "We develop a lot ourselves and we are happy to share that with colleagues, knowing that they will share it with us too," she says.
De Ranitz knows that many members of SURF are keen to take concrete steps in this area. "Becoming a partner of PublicSpaces is only the start. It's about whether you are prepared to act on public values. That means that you are prepared to do battle with large companies such as Microsoft and Google if you are presented with conditions that you do not like. Are you prepared to lobby together in Europe and perhaps even co-write better legislation in the Netherlands and Europe? And to organise masses for a public alternative to big tech?"
Organising masses for public alternative
With the latter she refers to the initiative of professors José van Dijck and Bart Jacobs, winners of the Spinoza Prize and the Stevin Prize respectively, to develop their own alternative to social media. Such an initiative only has a chance of success if a large group of participants is willing to use it. PublicSpaces has that mass: together, the coalition reaches almost 100 per cent of the Dutch population. "Not only is the PublicSpaces community able to make whatever comes out of José and Bart's head fly, but we also have the task of feeding them what we need," says Bogaerts. "Only with a good interaction between practice and theory can we make a significant step forward".
Of course, he knows that all the public organisations in the Netherlands together are still hardly a match for big tech with its billions. But if you don't start small, you can't grow either. "In order to achieve sufficient scale, PublicSpaces must eventually become a European initiative. It starts with building suitable networks at a national level."
Ultimately, PublicSpaces should become a European initiative.
Working with the government
By linking up with the education sector, PublicSpaces has become an even stronger discussion partner for the government, among others. That's important, because David only stands a chance against Goliath with the help of good flanking policy, says Bogaerts. "Public organisations are not primarily set up for the efforts that we take on in this context," he says. "We do it out of a sense of duty, but also because we experience the dilemmas of inaction first-hand. We work from the bottom up on IT applications, but need supporting policies from the various governments, such as guidelines on procurement and the values on which you are judged as a public institution."
He is under the impression that civil servants are not usually unreceptive to the message of PublicSpaces. It just takes a lot of time to get things done. De Ranitz is also aware of the changing image of IT in government. She says: "There is a growing sense of pride in the European Union, including the Netherlands, that we are working on public values in digitisation, in contrast to the United States and China, for example. However, the Netherlands is not a leader in this field, but a follower. That is strange, especially when you consider how good the creative industry and the IT infrastructure of the Netherlands are. You would expect our government to be much more active in this field. One of our missions is therefore to stir things up a bit."
Text: Marjolein van Trigt
Translation: Deepl