Lisa Computing cluster: extra computing power for research
Are you running into the limits of your own system in your research? With the Lisa Computing Cluster, you easily scale up to the next level. The Lisa Computing Cluster combines computing power with ease of use. It is already equipped with a range of software packages, so you can get started right away.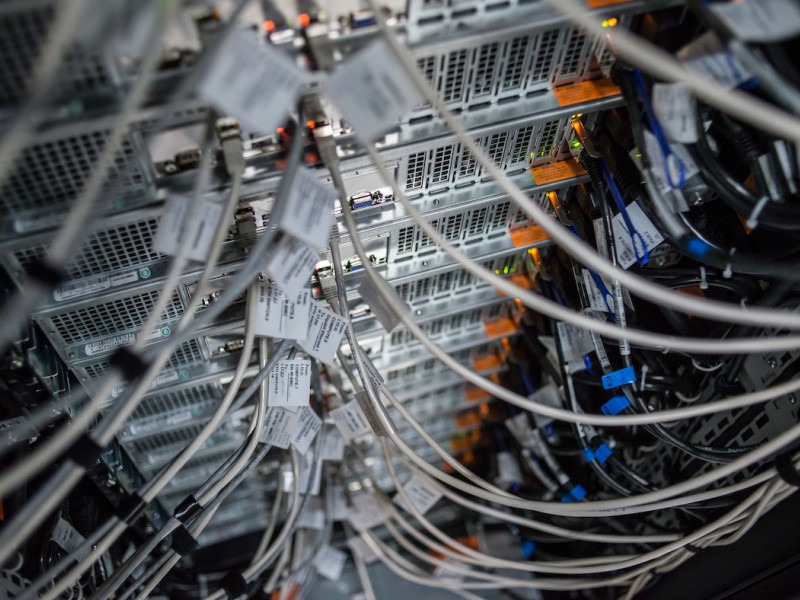 Lisa Computing cluster no longer available
The Lisa Computing Cluster has moved to a computing cluster on Snellius from 1 July 2023. As a result, requesting computing time on Lisa is no longer possible. As a replacement, you can use calculation time on Snellius.
Requesting this service is done via our helpdesk service desk portal, by phone on +31 20 800 14 00 or email at servicedesk@surf.nl or make an appointment with one of our advisors.
Please note! The product information below is not up to date. We are working on an update.
The Lisa Computing Cluster offers additional computing power
The Lisa Computational Cluster is a centrally managed Linux cluster ideally suited for large-scale computation. You can imagine a cluster computer as a collection of ordinary computers (also called nodes), connected to each other via network cables. Each node has its own processor, memory and disk space. In addition, they generally have access to a shared file system.
On a cluster computer, you can run hundreds of computing tasks simultaneously. Lisa includes an extensive collection of tools and compilers. Advanced software such as R statistics and MATLAB is already installed on the Lisa Computing cluster. Lisa is further equipped with several software libraries, such as Intel's Math Kernel Library (MKL). We constantly adapt our services to the needs of the user community. For example, the Lisa Maths cluster has accelerators (very fast processors) and high memory nodes (for users who need extra memory).
Case studies Lisa Maths cluster
Many research projects run into their limits when it comes to the amount of data to be processed and the computing power required. This applies to researchers at universities and academic hospitals, but also companies conducting research that requires a lot of computing power.
For such projects, the power of Lisa Computing Cluster offers the solution. Below are some examples of research projects where Lisa's capacity has been successfully deployed:
Customisation
We make sure the Lisa Maths cluster meets your needs. Do you have specific requirements that the Lisa Calculation Cluster does not (yet) meet? Then we will customise the system for you. The Lisa computing cluster offers 200 GB storage space in your personal directory as standard. Is that not enough? We will expand the storage space and any associated backup for you upon request.
Your own work environment
As an additional service, you can use a workspace. This is your own work environment at the Lisa computing cluster. It gives you extra storage or allows you to use applications with an interactive interface. This allows you to scale up your calculations from the workspace to the Lisa Compute Cluster if you need more computing power.
Support and helpdesk
Need support? You can always call on our expertise. For example, we help you run your own software or algorithm. Our team will also install special software packages for you. They will also help you parallelise your software so that it is suitable for running in parallel on multiple nodes or cores. In short, we help you use the Lisa Computing Cluster to its full potential. In addition, you can consult online manuals including suggestions on how to improve performance. Or follow one of our training courses.
Do you have any questions or problems? You can reach our helpdesk via the service desk portal, by phone at +31 20 800 14 00 or e-mail at helpdesk@surfsara.nl. Or make an appointment with one of our advisers. The helpdesk is available during office hours (9 a.m. - 5 p.m.).
Would you like specific advice on optimising your code for better performance? Then please contact our consultancy service.
More information
More (technical) information on the use of the Lisa Computing Cluster, technical specifications and the available software can be found at Lisa system user information.
Additional services
Store research data
Want to store your data securely and for a long time? Then use our Data Archive service.
Visualisation: results at a glance
Do you want to gain insight into large quantities of data by visualising them? Then make use of our visualisation techniques and support.
Consultancy
Our consultants will be happy to advise you on improving your performance on Lisa. For example, they can help you optimise your applications and parallelise your software for faster processing. Depending on the size and complexity of your question, our consultants can make you a tailor-made proposal.
Application support
Application support for when you use Snellius or Lisa proves very useful in optimising and parallelising your applications. By improving performance, you do more science with the same amount of core hours.
ISO 27001 certification
Customers of our data and computing services must be confident that research data and other confidential information stored and processed at SURF are in safe hands. SURF is ISO 27001-certified. This means that we meet the high requirements of this international standard on information security.